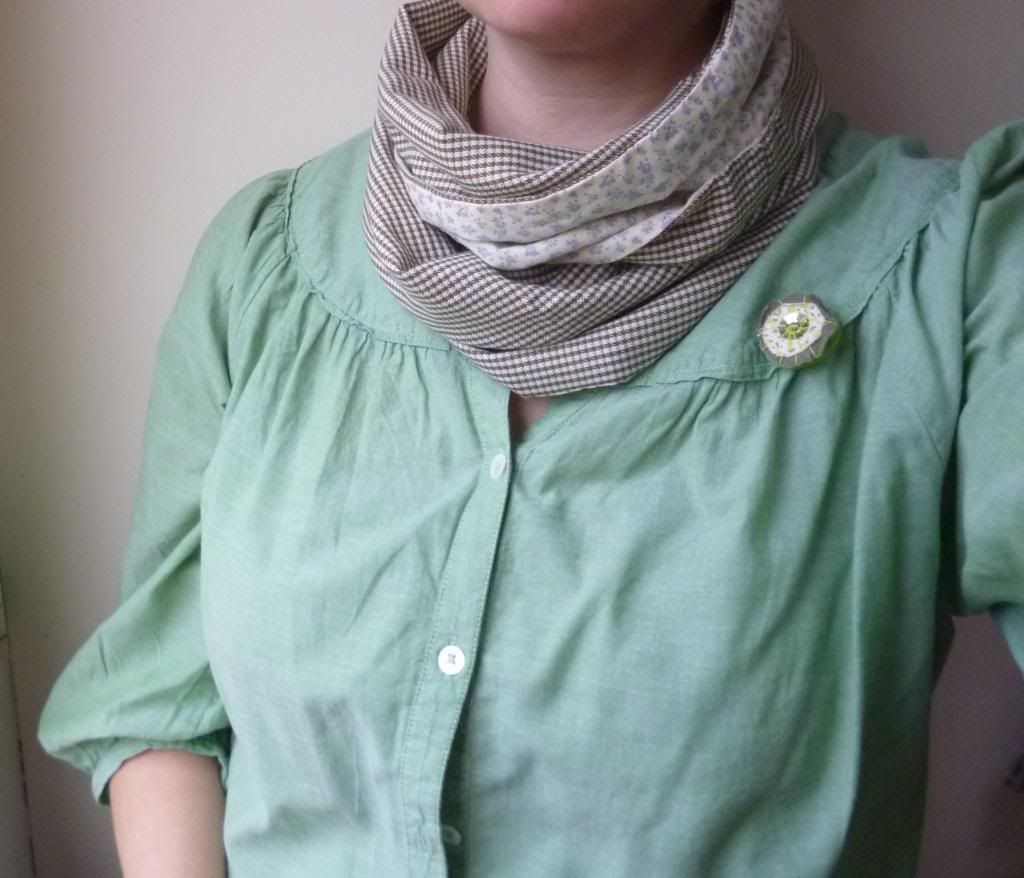 So, you know, just showing off the infinity scarf I made recently, i.e. a scarf that goes round in a loop. I saw a fellow
handmade 365
participant wearing one and was inspired to make my own. So glad I did. I guessed it would have a really good effort/reward ratio and I was right. I used
this tutorial from the Crafty Gemini
, and had a look at some of the others available online - there are plenty to choose from.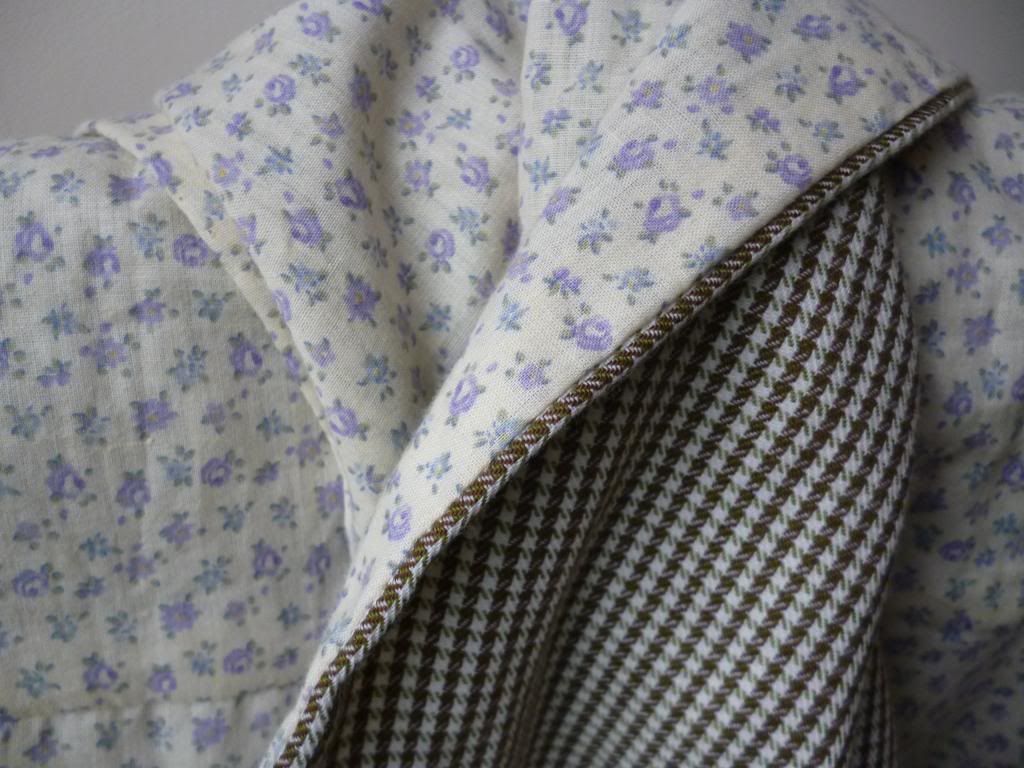 It's fairly simple, but I must admit I still got confused at the sewing-up-of-the-loop bit, got it wrong and had to unpick. Even in spite of that it was quite quick to make! I used some lovely ditsy print floral fabric - from my mum's vintage fabric stash - and some brilliant tweedy fabric I picked up for 50p from a charity shop to make a wear-with-anything scarf that's perfect for Autumn and Spring.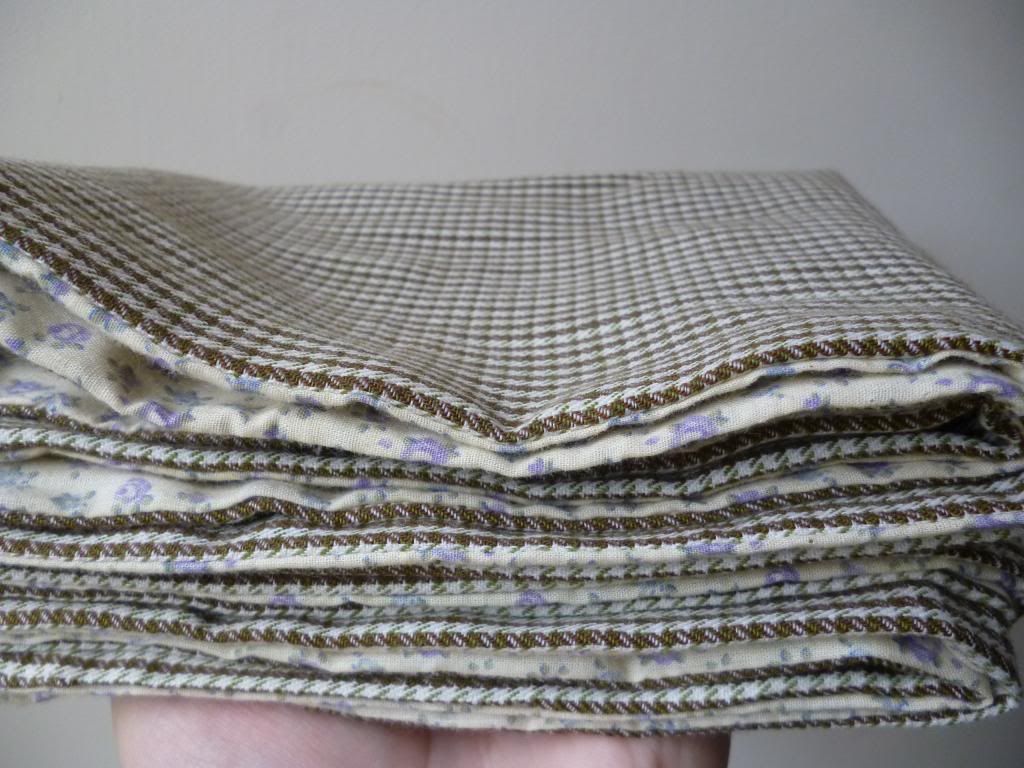 I will be making more of these for Christmas presents... and I'd like to try a patchwork design too, something I've also spotted among the #handmade365 photos on Instagram. I haven't made a dress yet, but as you can see, thinking daily about wearing handmade and seeing what others have made is already inspiring creations - more coming soon!