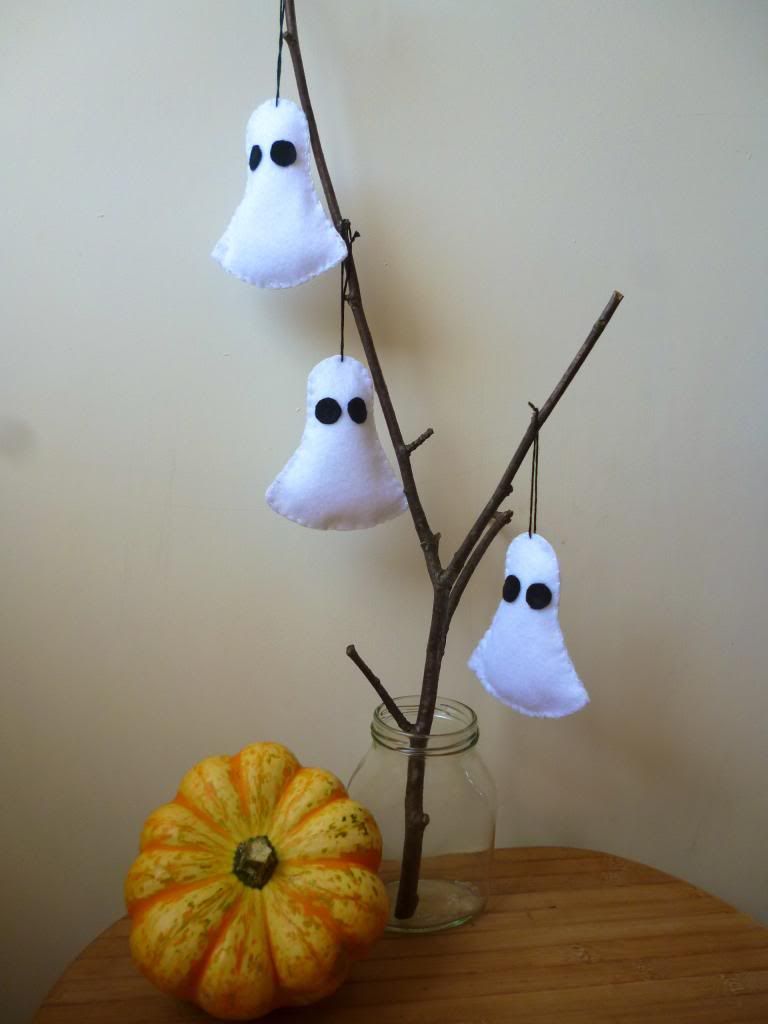 It's not too late to make Halloween decorations! With or without help from the kids, this cute ghostie tree is an easy little craft project to get you in the Halloween spirit (haha).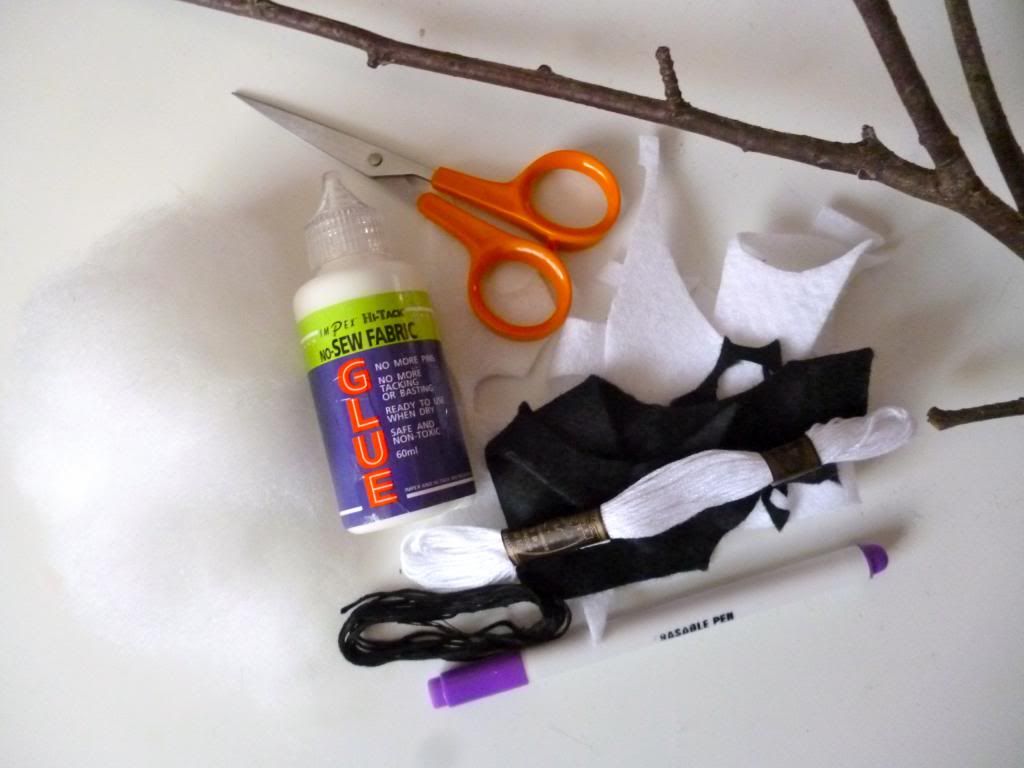 Here's everything you need, except a needle and some card for a template (but ghosties are easy to draw - you could cut them freehand!) To make each one just cut two pieces of white felt, glue on some black eyes (I like them slightly different shapes) and stitch round the edge with white thread using blanket stitch, popping in some toy stuffing towards the end. To make them hang, I just threaded through some black embroidery thread and tied a knot.
My three year-old helped by drawing round the templates (a skill he learnt at nursery that he was proud to show me) and glueing on the eyes. Older kids could easily do the whole thing. Of course my little one was also given the special mission of finding the perfect branch on a trip to the park.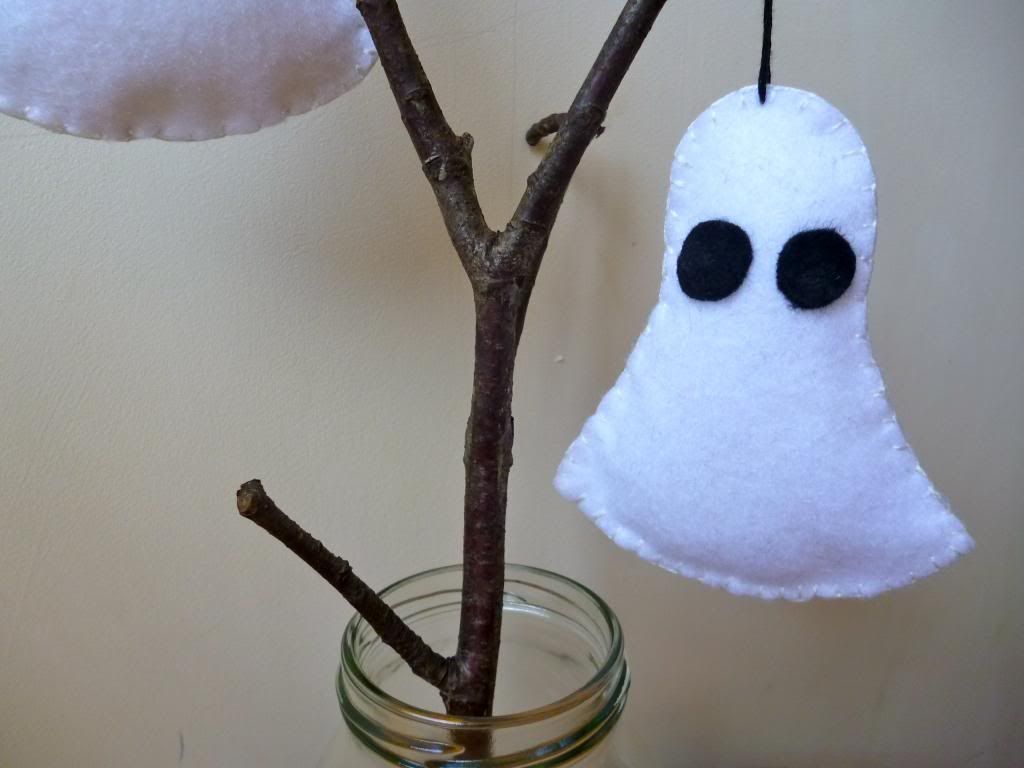 To save even more time, use only one layer of felt (no need for sewing) or use cardstock instead. I do like the ghosties to be a bit fat and fuzzy, however! We're having a mini Halloween party tomorrow night for the kiddos and will be swapping our eco-bulbs for blacklights, meaning the little ghouls should glow in the dark - even more fun. What Halloween things have you been making this year?