As mentioned in my
review of Love Patchwork and Quilting magazine
, this was the first project I made from Issue 1, and it was a lot of fun. My brother has had some disappointments lately, plus he's having to spend part of the week away from his family in a rather grim bedsit for work. I thought I'd make him something cheery and this seemed just the ticket.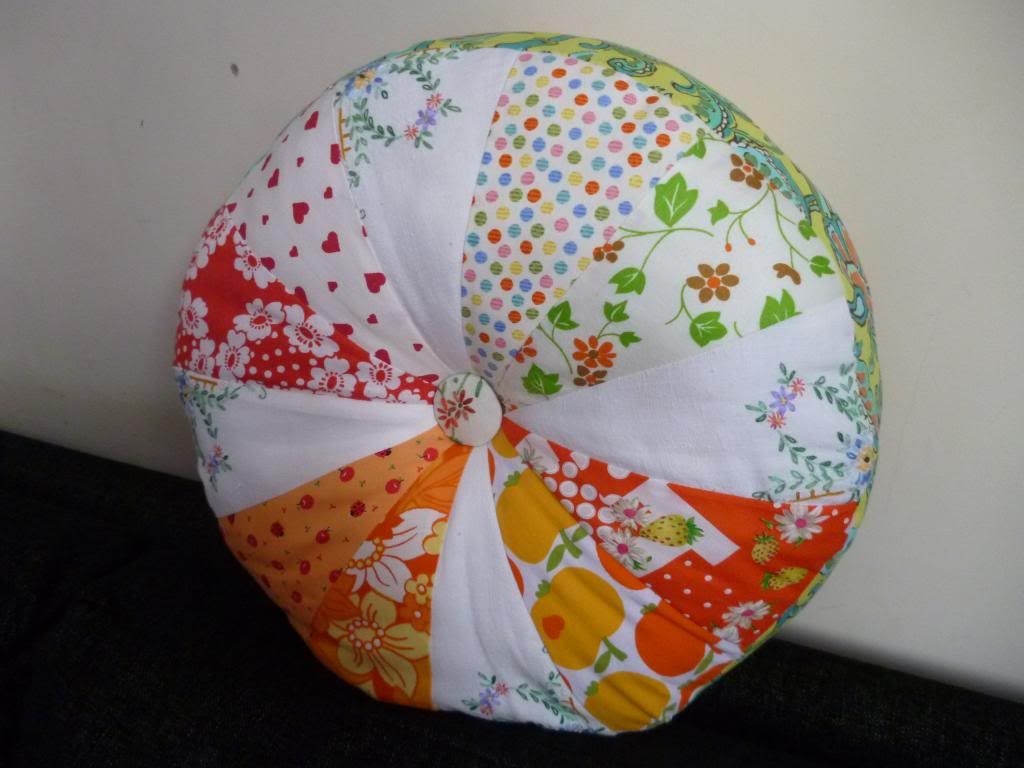 It was fairly quick (a few short evenings) and easy, though perhaps not 'easy peasy' as the magazine claims! Stuffing it evenly was tricky, and there is some skill required in easing the fabric into a circle when you piece the whole cushion together. I haven't made anything cylindrical before so it was a challenge, and my circle is far from perfect. But I enjoyed trying something new.
I especially enjoyed choosing the fabrics. I knew I wanted brights - this was meant to be cheerful! - but wasn't quite sure how to stop the whole thing becoming too much of a riot. Enter an old favourite of mine: embroidered vintage linen. One handkerchief (bought for 50p at an attic sale) was perfect for four of the 'sprockets', giving the cushion a sense of pattern. All the other fabrics were scraps of vintage material, except for the green paisley strip, the ladybirds and the polkadots, all of which I fell for at the John Lewis craft department till, where they keep remnants in a tempting little pile...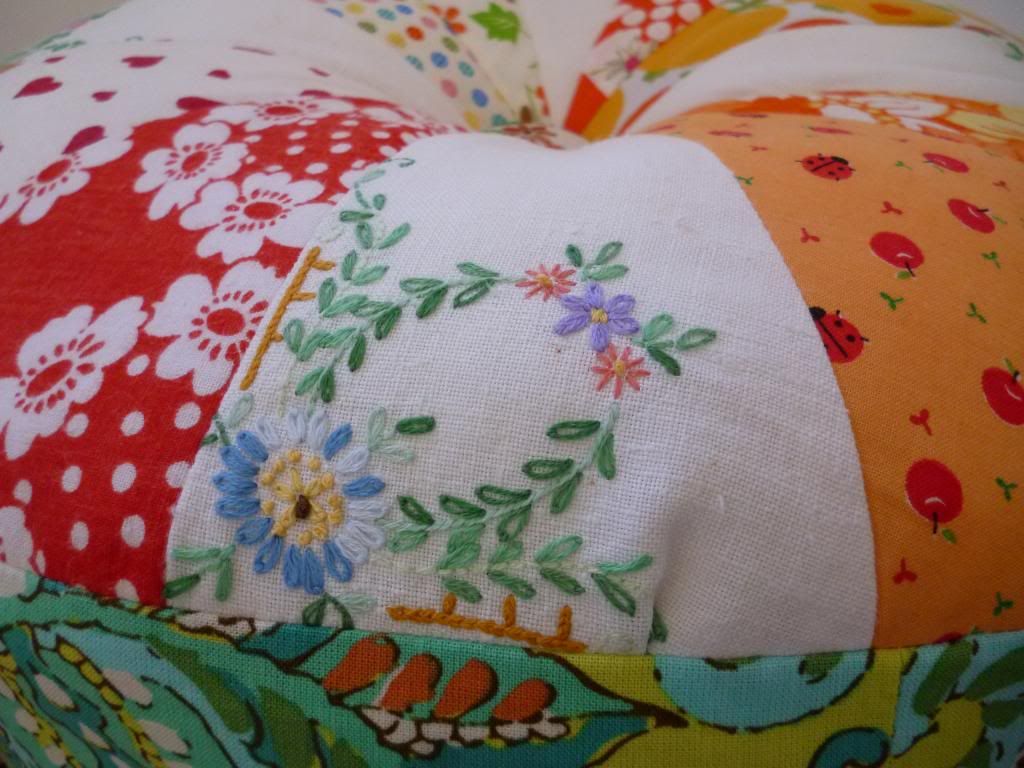 This is the first time I've made a fabric-covered button too. It was a little tricky to get the backing to snap down over the embroidered fabric, but with some careful snipping it came right in the end, and I love the fact that the button is unique, and the colours are perfect.
For the backing I used a piece of a vintage sheet that I'm loving sewing with at the moment and using for everything from
lavender hearts
to baby bibs. It was very gratifying that, the morning after I finished it my three year-old grabbed it and said, "wow, a new cushion! Did you make this, mummy, is it for me?!" I've promised him his very own one in due course.