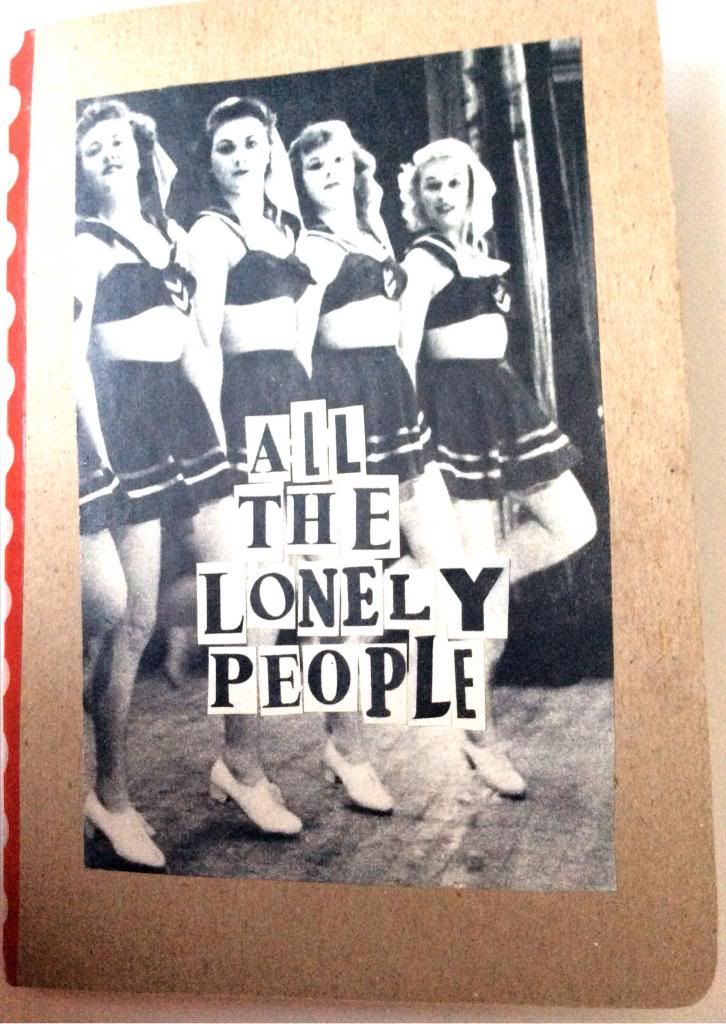 You may remember I previously took part in the
Sketchbook Project
and the
Memoir Project
. My next undertaking was the Fiction Project, with an almost all-encompassing theme of 'tell the world a story'.
Inspired by some old photographs of unnamed people I came across among
my grandmother
's things, I decided to gather photographs from old newspapers and magazines, plus a few from my collection and imagine a story for each one.
I ended up writing quite close to the deadline and things progressed quickly because they had to. It was exciting to feel the stories pouring out, and to inhabit all these different worlds.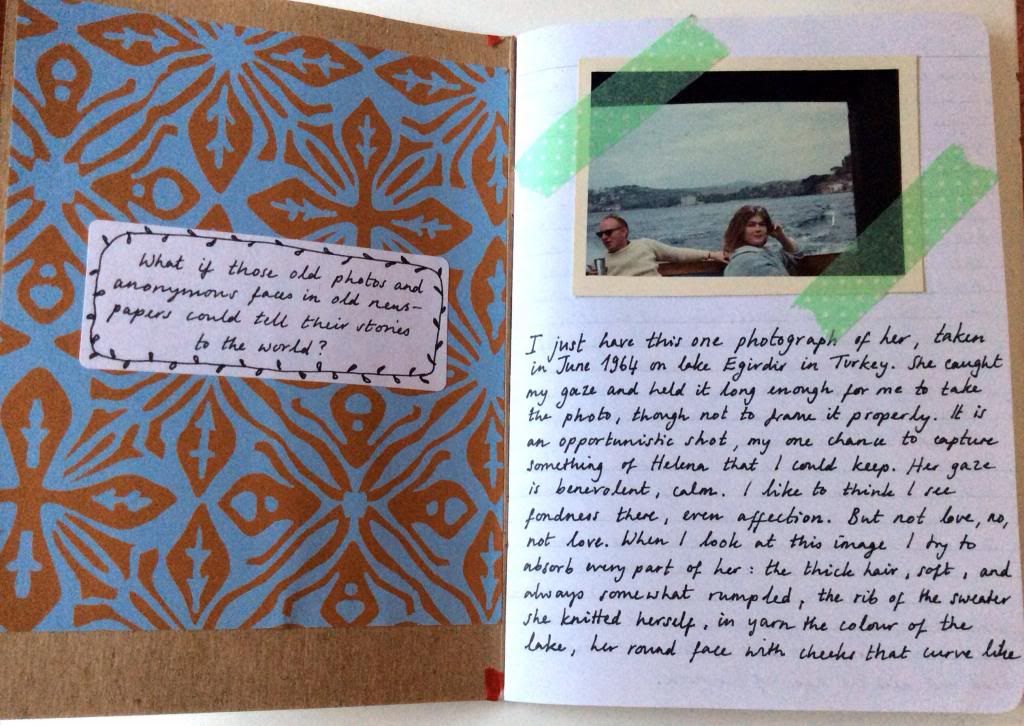 I imagined myself into the skin of someone looking at the photograph who was either pictured or close to someone pictured. Gazing at the image I found myself becoming that person. Sometimes I drew on information in the newspaper article or on the back of the photo. One image of a little girl had '19 months' written on the reverse, for example. The old magazines had dates and captions to incorporate into the stories.
It was a stimulating writing exercise and I was surprised sometimes by what unfolded. I called it 'All the Lonely People' after the refrain from the Beatles song Eleanor Rigby. It will be digitised once it arrives in the
Brooklyn Art Library
, where the original will be kept. I hope you'll consider having a browse and let me know what you think.