You might have noticed that I've got a bit of a thing for vintage fabric. I think this has it's roots in my fascination with
my mum's fabric stash
.
Being a bit of a hoarder (yes, that's where I get it from) my mother accumulated an immense treasure trove of fabrics, mostly bargains and oddments, and quite a bit from when she used to trawl the bins outside London fabric shops! These are the fabrics that surrounded me as a child, when she would make clothes or lavender sachets or toys. Before that she used to make shirts for my Dad, really flowery 1960s pointy collar numbers with French seams.
Since my mother doesn't enjoy sewing these days she is passing on her knowledge and materials to me, for which I am incredibly thankful! I love wearing things that have something she's given me included in them. And no matter how disorganised my own stash gets, I always know what has come from her. But I've also expanded my collection - I just can't get enough! The vintage feedsacks shown above came from Texas, where my Dad lives. Occasionally I get lucky in a Charity Shop, but I'm also willing to pay the quite high prices that often come with buying on
Etsy
,
eBay
, or
Rag Rescue
.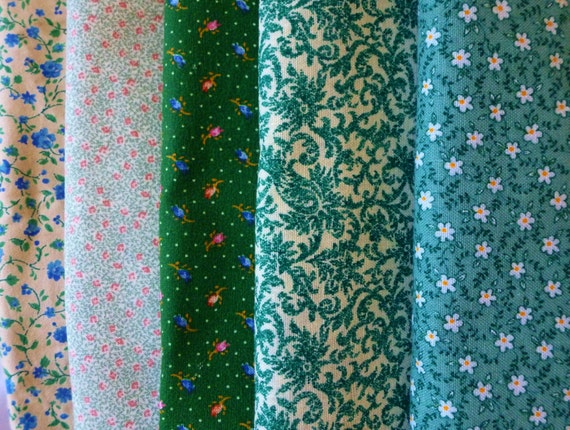 vintage cottons from vintagelady7
For me, using vintage fabric - be it new old stock, or used bed linen or whatever - is an particular pleasure, because it is fabric with a bit of history. Each piece reflects something of the time it was made, and I love the idea of giving it new life in the present. More importantly, using new fabric is not (I hate to say this but it's true) very environmentally friendly. Cotton is the most pesticide-heavy crop in the world (
source
) and foreign demand for cotton contributes to water shortages in cotton-producing countries (
source
).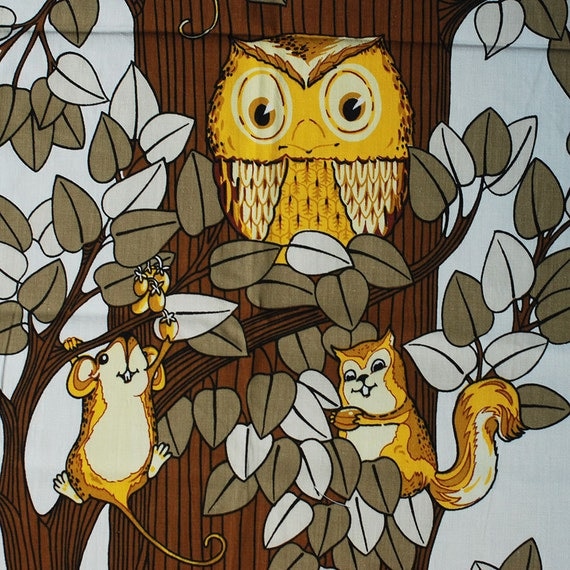 1970s owl fabric from FrauSvensson
Now, I don't deny I have quite a bit of new fabric in my cupboards. I do find it hard to resist a bargain, or a fat quarter of something just gorgeously pretty. Also there are some producers making
organic and sustainable new fabrics.
But when there's so much lovely old fabric floating around it does seem crazy not to try to use (or reuse) it. Last year at a Christmas craft fair, I mentioned to a customer that some badges were made with vintage fabric. "Does that just mean old?" she said, sceptically. I guess this post for people like her who don't get why using "old" materials can actually be really rather lovely, in a whole variety of ways.