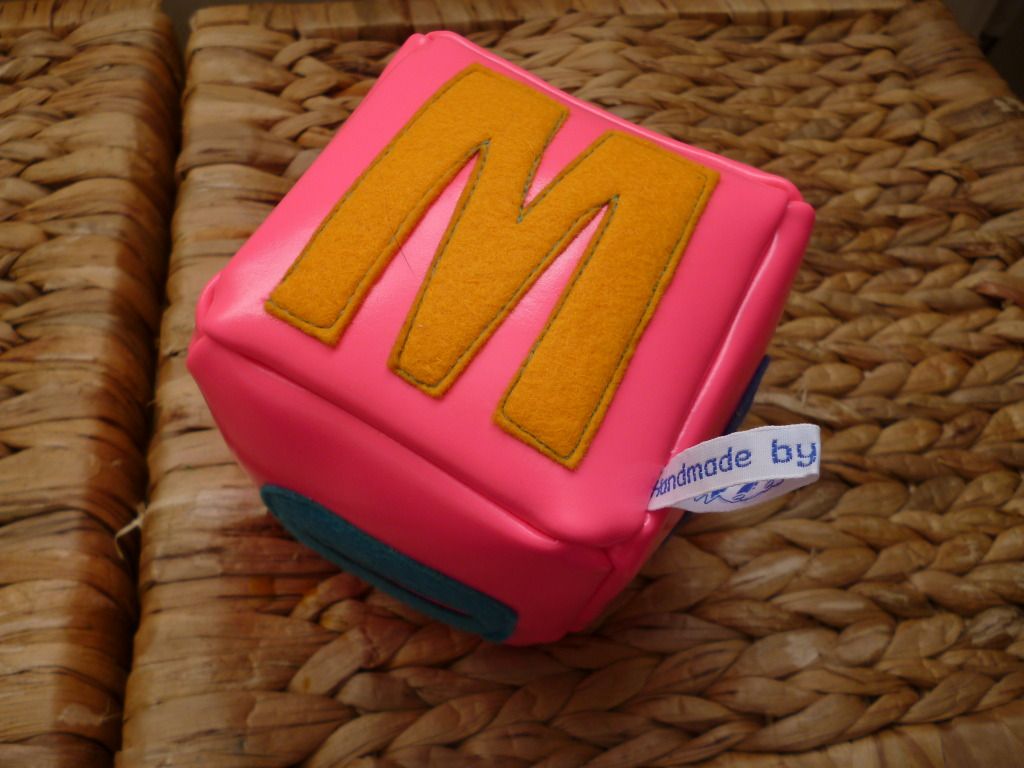 I hadn't blogged in a while (news coming up in a blog post very soon) and hadn't won a giveaway in a while, so I was especially delighted when I received this fabulous prize recently: a fluoro dice from
This is Wiss
.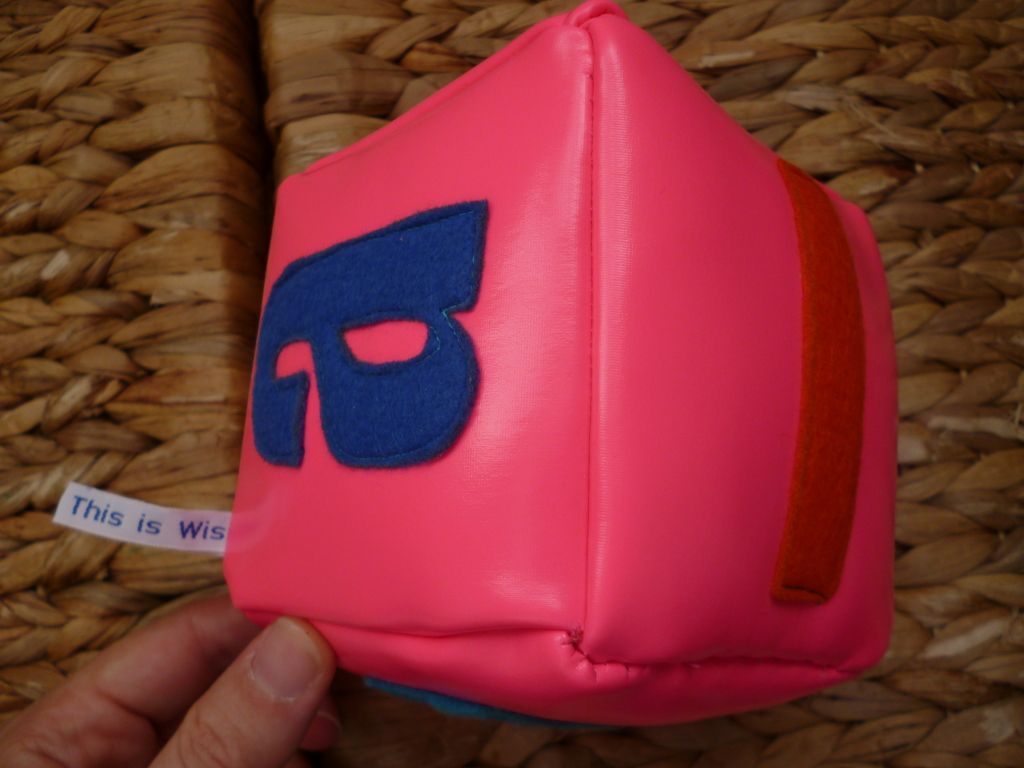 A soft, squidgy, bright pink handmade cube with the letters of my son's name sewn on - it's gorgeous!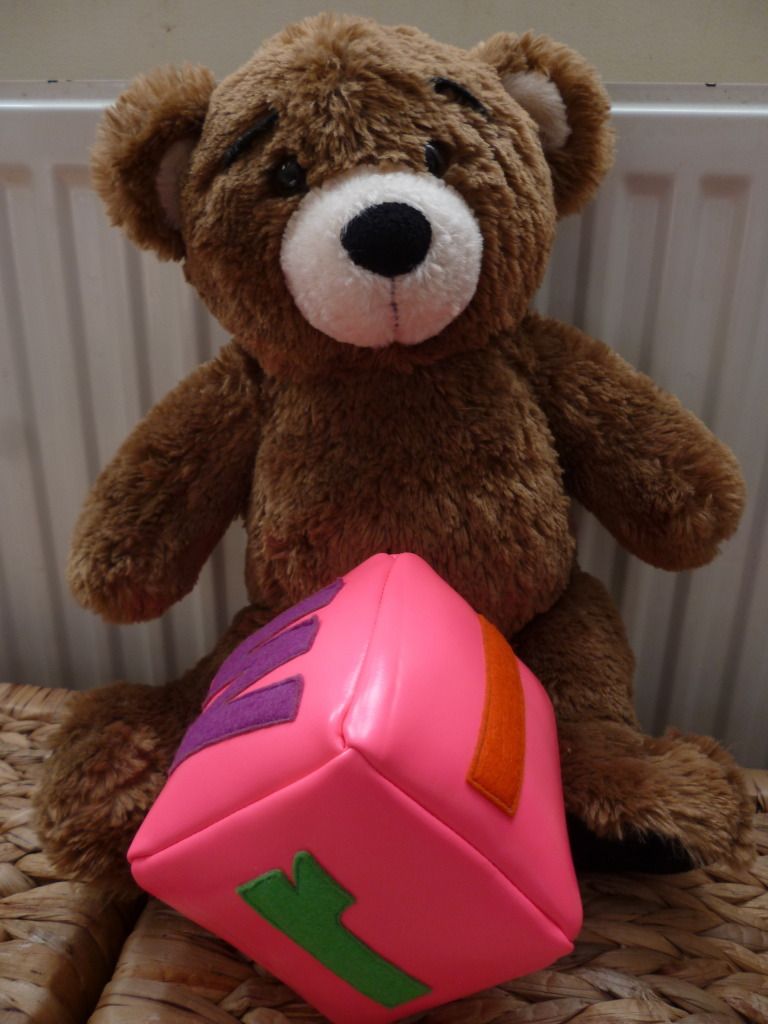 I didn't manage to get a good photo of my two year-old playing with it - though he loves it - so used a more malleable model instead!
I've wanted one of these ever since they were featured in Mollie Makes magazine a few months ago: bright beautifully made and irresistible (to adults too!) Thanks so much Angela!
As well as her shop (linked above) you should check out Angela's lovely blog:
This is Wiss
.