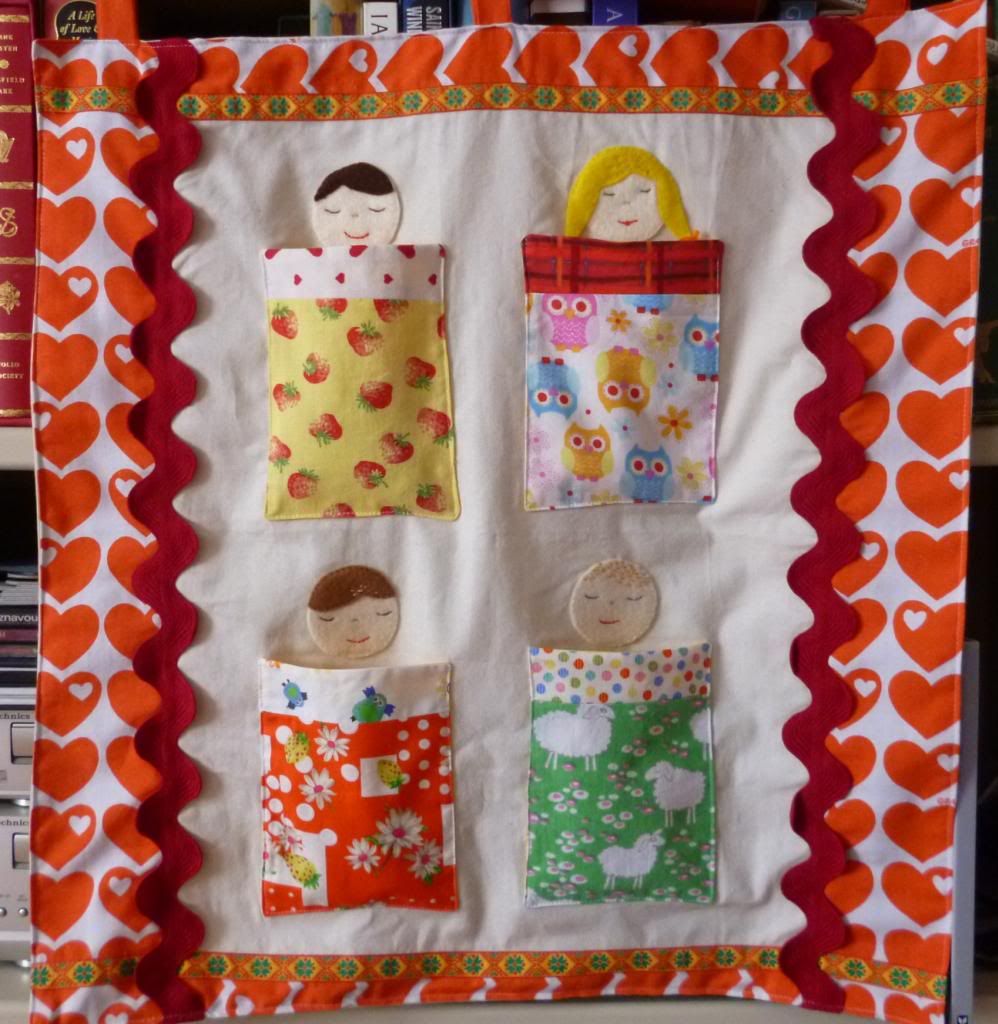 Another blog I've been loving lately is
Idle Needle
- it's full of lovely vintage finds, colour, and creative thoughts. When Anikó wrote about the pocket quilt that Hélène of
Petite Laine
made for her, I immediately knew that I had to make my own version for the boys' room. And here it is (above)!
Here's the one that inspired it (
see the original post here
). Mine has only four pockets, because I decided I wanted each of the sleeping dollies to represent a member of our family. My 3 year-old likes finding groups of things to represent us and so he loved this. Except that sometimes he decides the dolls representing Papa (top left) and baby (bottom right) ought to be
his
. 'But I've got hairs like that!' Well, what can I say? The hair isn't strictly realistic!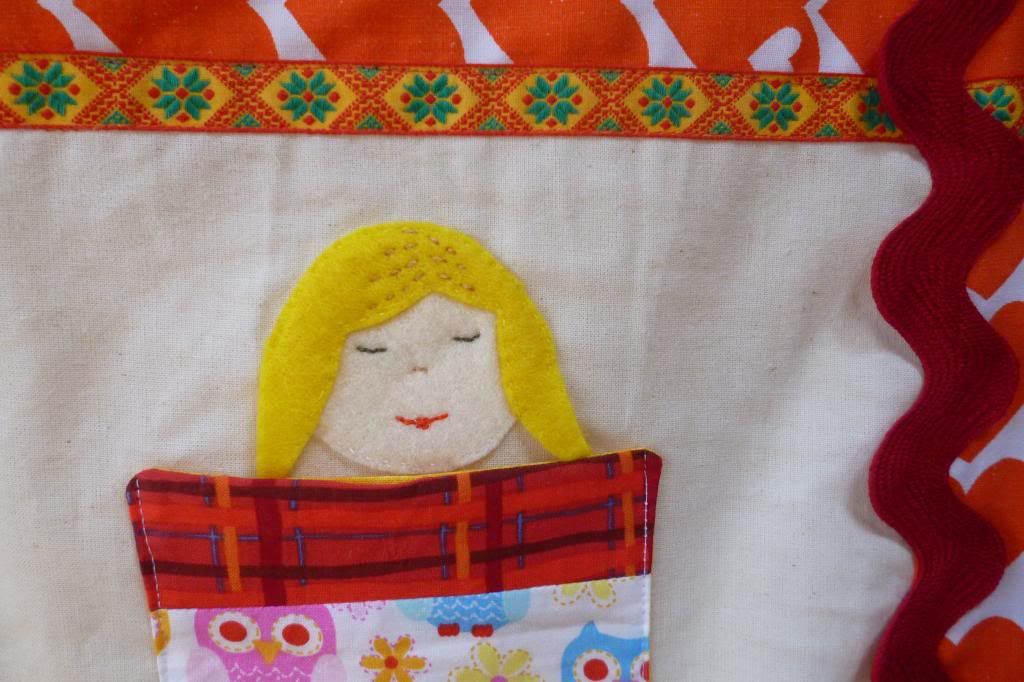 I didn't quilt this in the end (strictly speaking it's a pocket wall-hanging really) because I didn't have any wadding the right size to hand and thought it would be fine without it. I also haven't completely finished it yet, because our saw is broken and I need to cut the dowelling to the right size. I'll be sure to share photos when it's put up in the new room (which is coming on brilliantly apart from those curtains!)
I also added some giant ric-rac and vintage trims I've been wanting to use. The little pockets are perfect for storing small cars and other bits and bobs. Hopefully it will encourage tiny hands to tidy things away! Thanks so much
Anikó
and
Hélène
for inspiring me to make this!