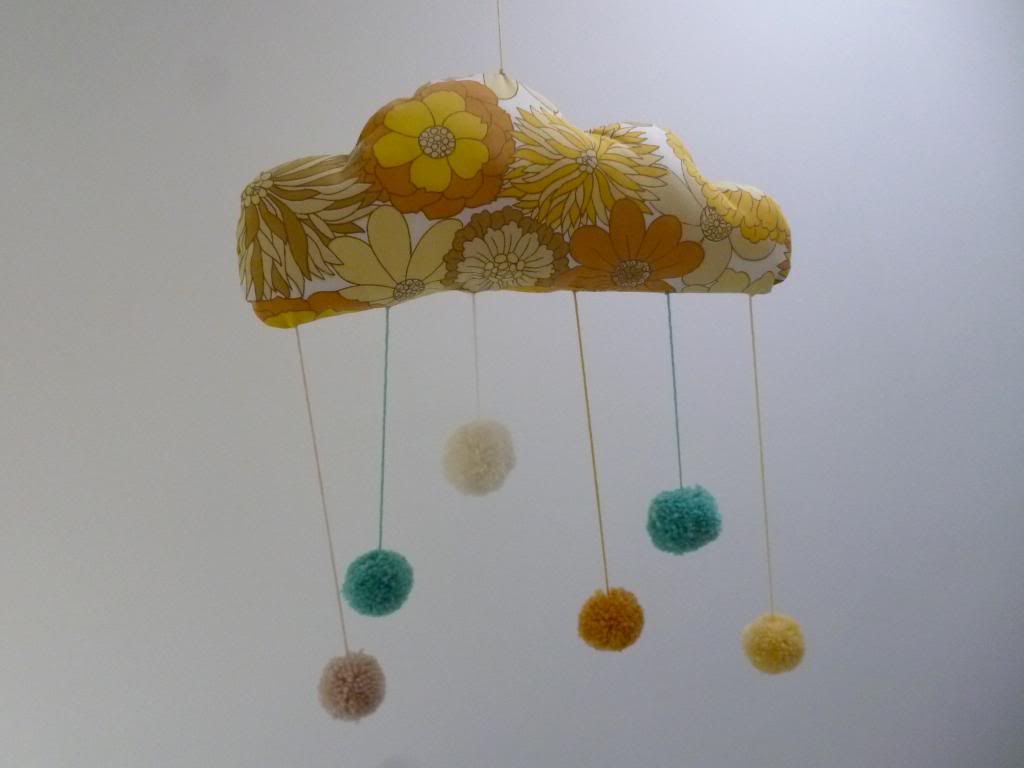 When, thanks to
Claireabellemakes
'
Pom Poms for Life
pinboard, I came across
this Tante Tin cloud pompom mobile
, I was instantly smitten and knew I had to create my own. Clouds seem to be a big craft trend at the moment, and I'm totally up for that. And who doesn't love pompoms? So soft, bouncy, colourful and tactile - there's almost nothing that doesn't benefit from a pompom, in my view. So bringing clouds and pompoms together was a stroke of genius (one that I wish I could claim as my own!)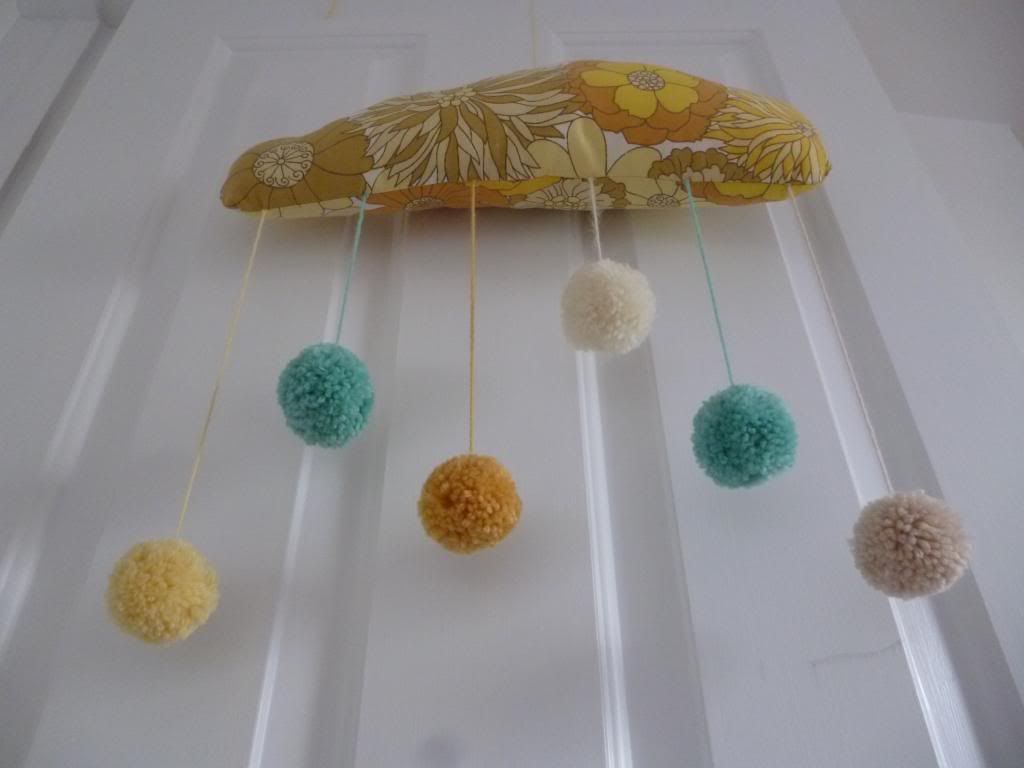 Making homemade gifts for my
Careful Christmas
is the perfect excuse to try out new ideas (well, obviously it would be wiser to stick with tried and tested but that's just not how I roll!) I made this for a friend's new baby's nursery and it is going to go so perfectly with the white walls with vintage wallpaper decals! I just hope she doesn't read this blog post - I think she's too busy (right?!) I'm risking it because there was no way I could wait any longer to share this, so chuffed am I by how it turned out.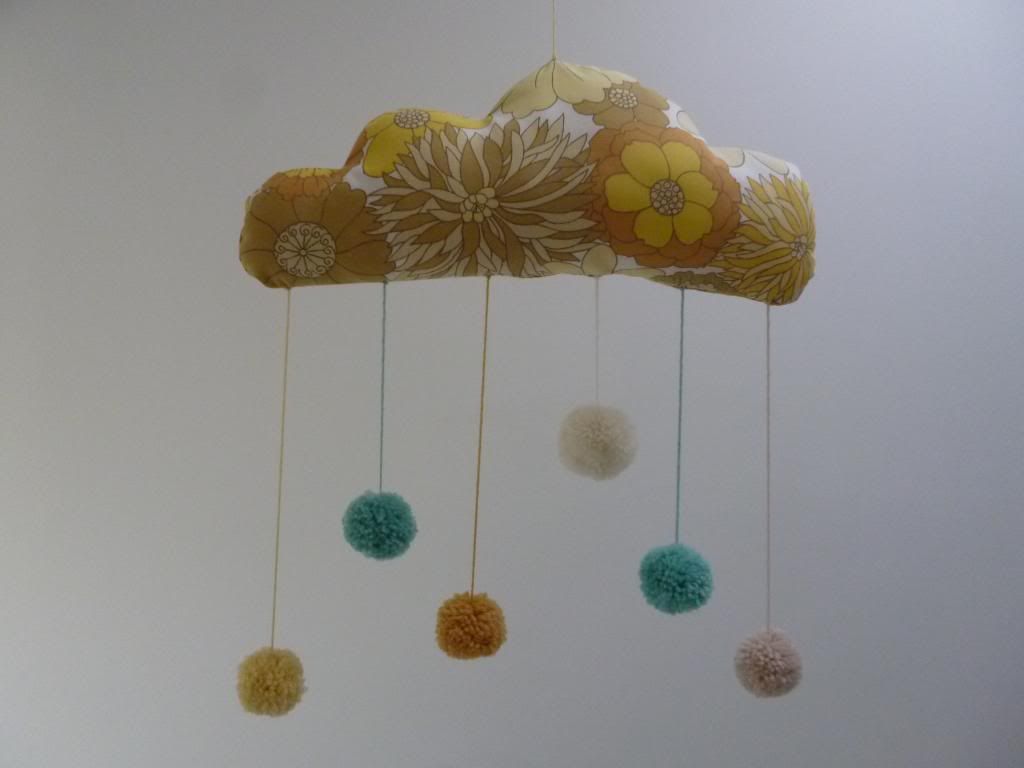 It's made from old vintage sheet fabric and scraps of Sirdar snuggly baby yarn (appropriate, n'est-ce pas?), except the white one which is vintage mohair. I was worried about getting the balance right, but by sewing on the pompoms at the end I could adjust as I went and it hangs beautifully, the cloud turning slowly on it's yarn axis and the pompoms swinging pleasingly out to the side.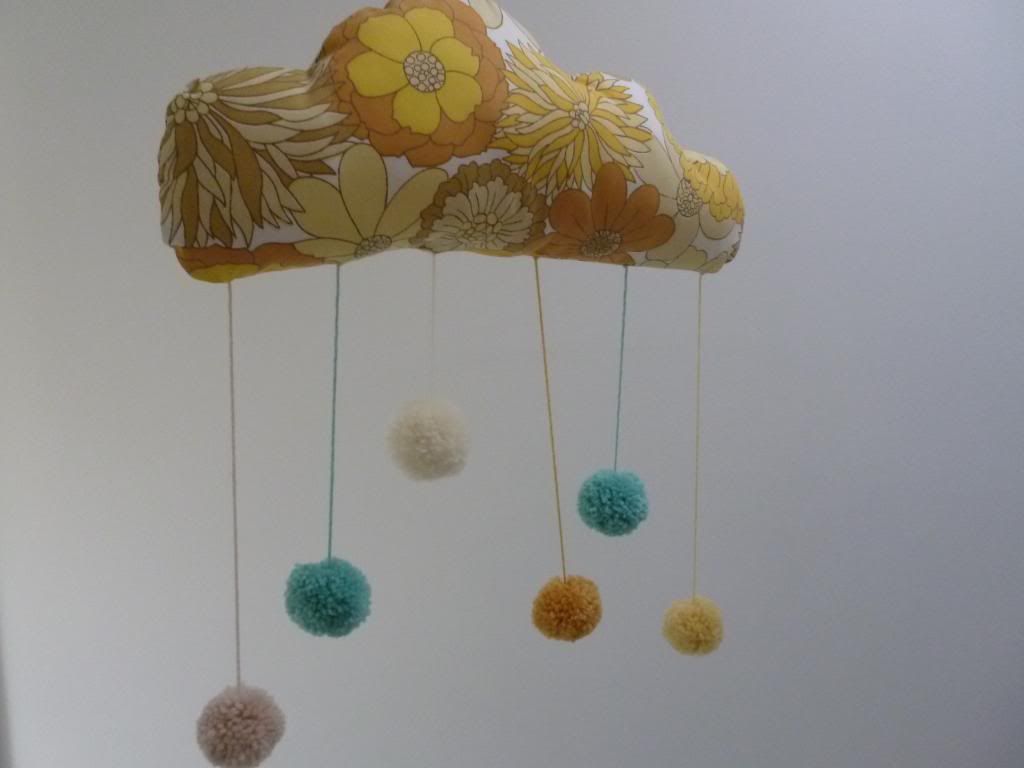 If more evidence were needed that simplicity can be beautiful, surely this is it? I'm totally swooning over this thing (and that's not really blowing my own trumpet, since I the idea came from
elsewhere
). I just hope its tiny recipient and her parents love it as much as I do. Now I might just have to make one for myself!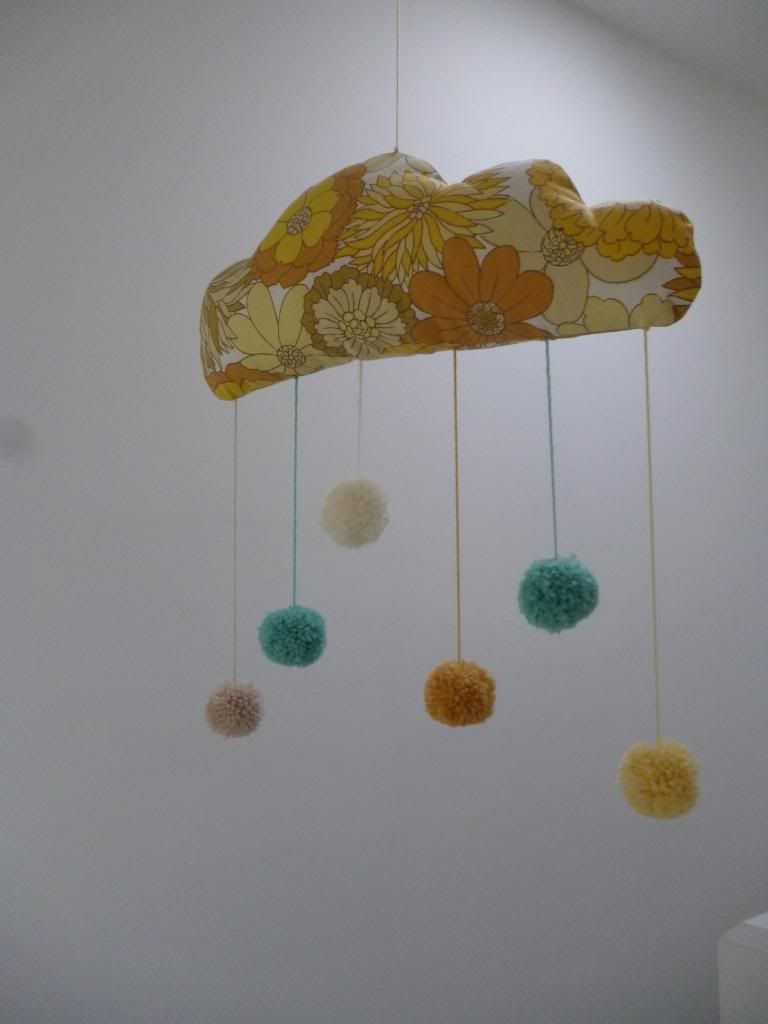 If you make one of your own pleeeeeease do let me know and share photos, as there are so many possibilities in terms of shape/size/colours/fabric/yarn that I'd just love to see what other people do! Come one, it's so easy, you know you want to....!