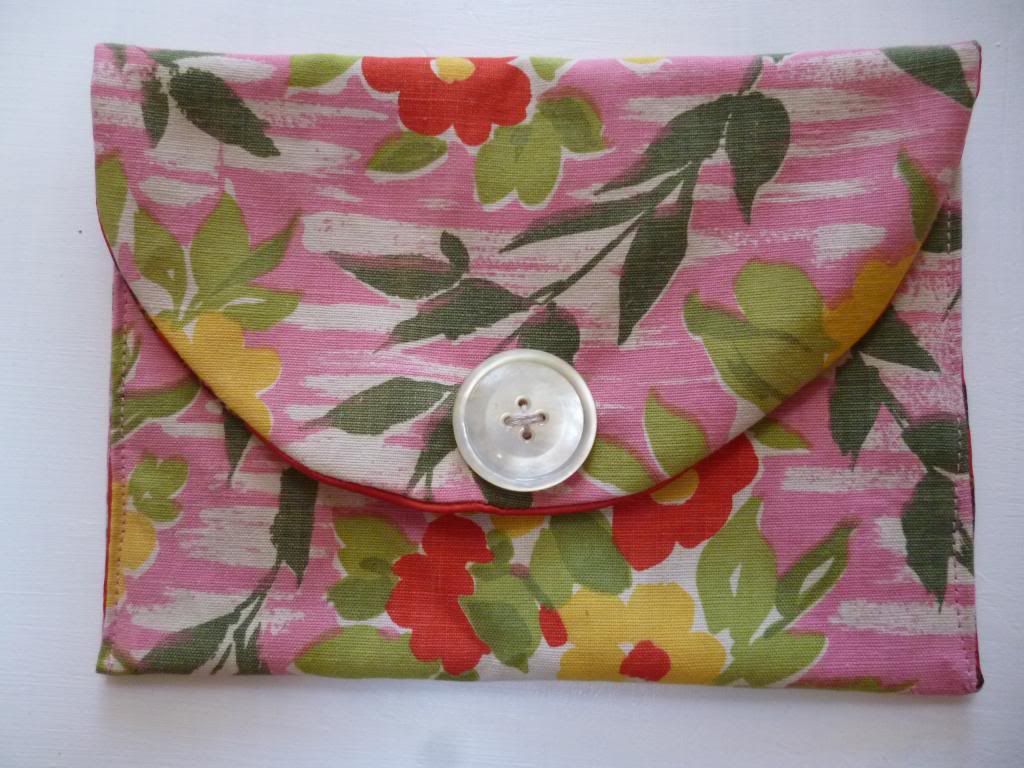 Oh I have a ton of blog posts lined up... in my head! It's frustrating but I'm just not finding the time to get to the computer at the moment. Spare moments are rare and I tend to try to make things in those. Here's something I made recently, a present for my artist friend
Ashlie
. It is one of a pair, the other one being a birthday present for my Aunt (I used to call her "my second mummy" when I was little).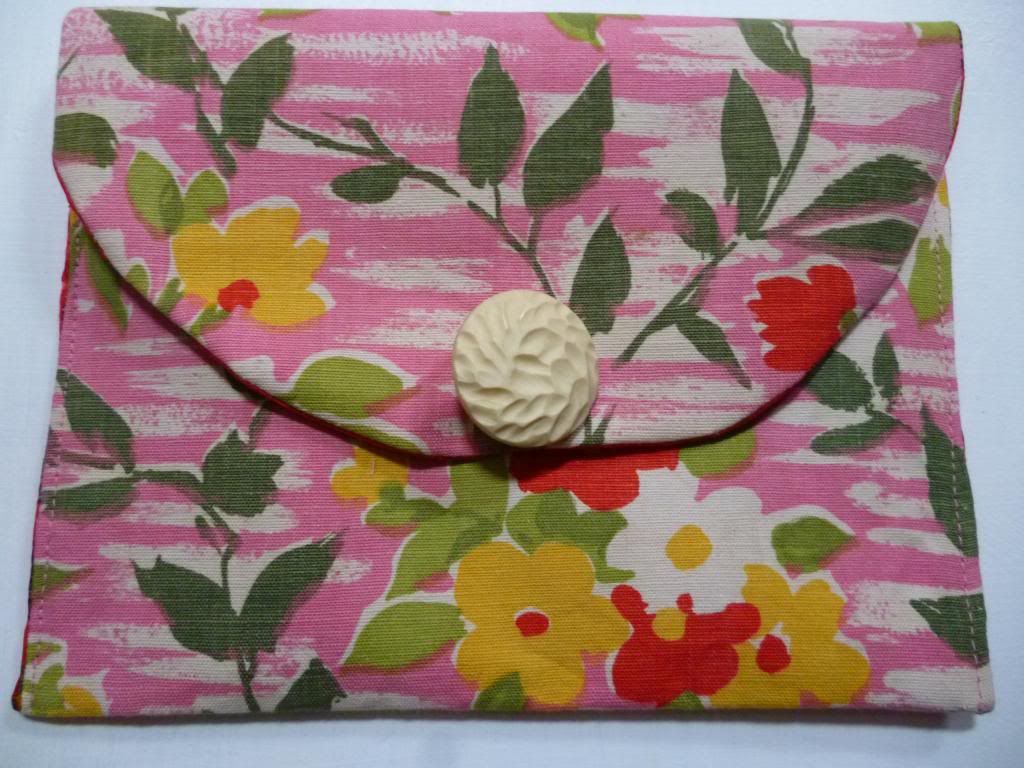 They are different because of the way the pattern lies on both shell and lining fabrics, and also because they have different vintage buttons on the front. They were slightly tricky to sew - but I'll come to that. What I really wanted to say about them is that I believe they show how worthwhile it is to buy fabric without knowing what it will become, just for the love of it. Sewing books often advise against this, but when I'm sewing I like to let the fabric dictate my projects when I can. This was an odd, long strip of gorgeous French vintage fabric, purchased on a whim (& in the sale) from
Rag Rescue
- it just fell naturally into 2 envelope purses.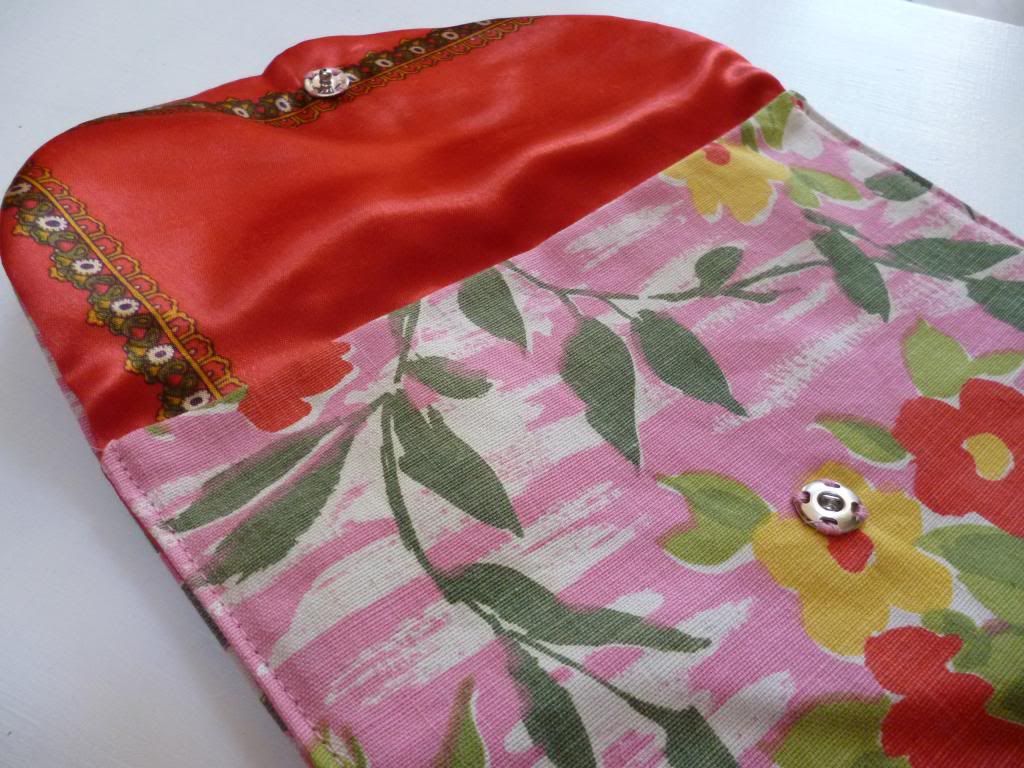 I was inspired by
this book
to repurpose an old silk scarf for the lining, and so I discovered just how tricky it is to sew silk. I also made things harder for myself by making a curve instead of a point for the flap - cue sewing curves of two very differently weighted fabrics, yikes! But it was worth it.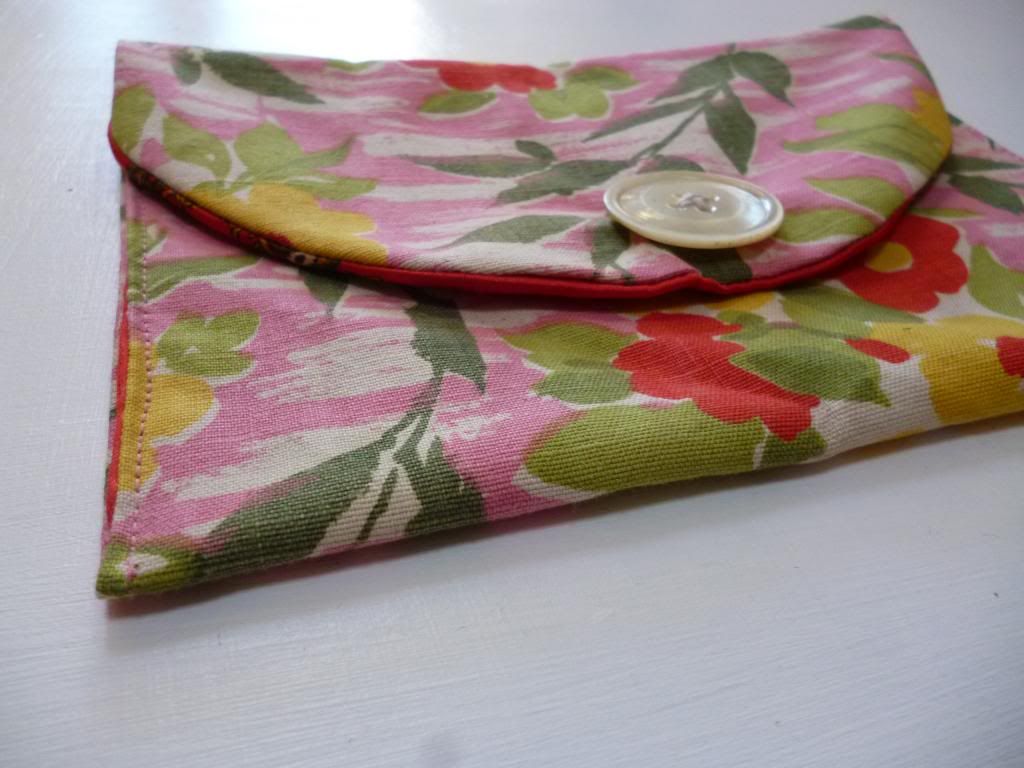 I made Ashlie's first, and I slightly prefer it. Does anyone else find that the first attempt at making something often turns out the best? Maybe it's because I'm most motivated for new adventures, I don't know. But once Ashlie's was made it seemed quite floppy - not destined to be a clutch or anything (she found a perfect use for it - check out her Instagram feed @paintingbliss to see!)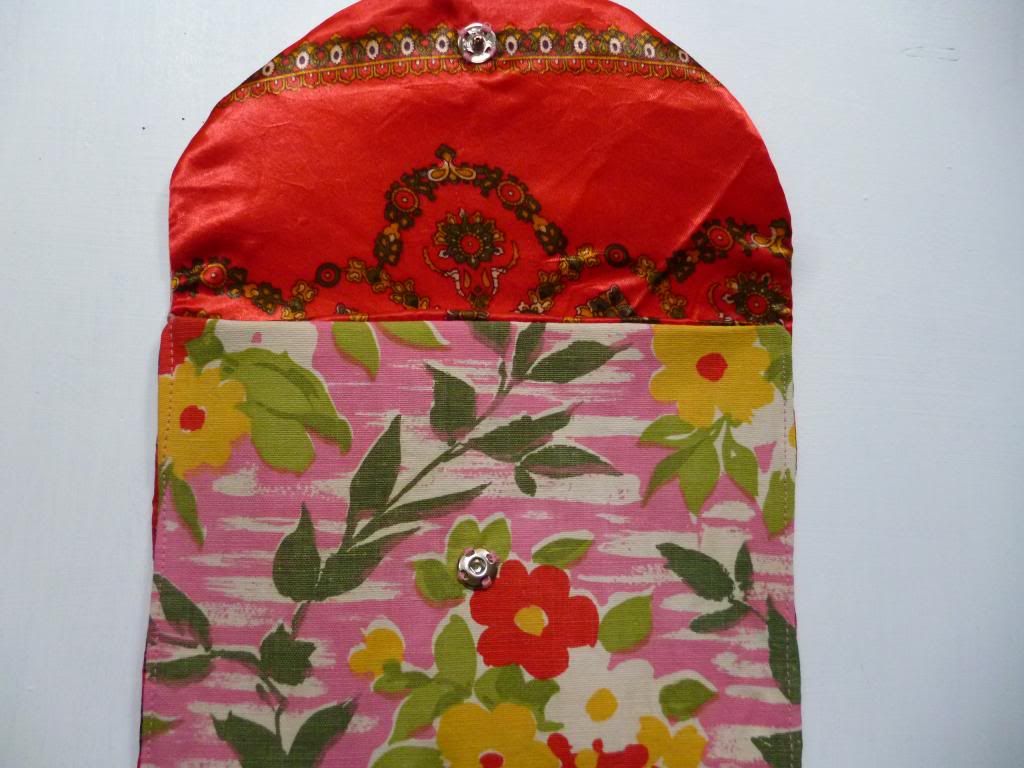 So then I tried using some stiff interfacing. My Aunt's one
can
be a clutch but it is less well sewn - remember that tricky mix of fabrics I mentioned? Well turns out adding stiff interfacing makes it harder (especially for getting a neat seam). You know what? When I stop learning I'll stop sewing (though I doubt that day will ever come).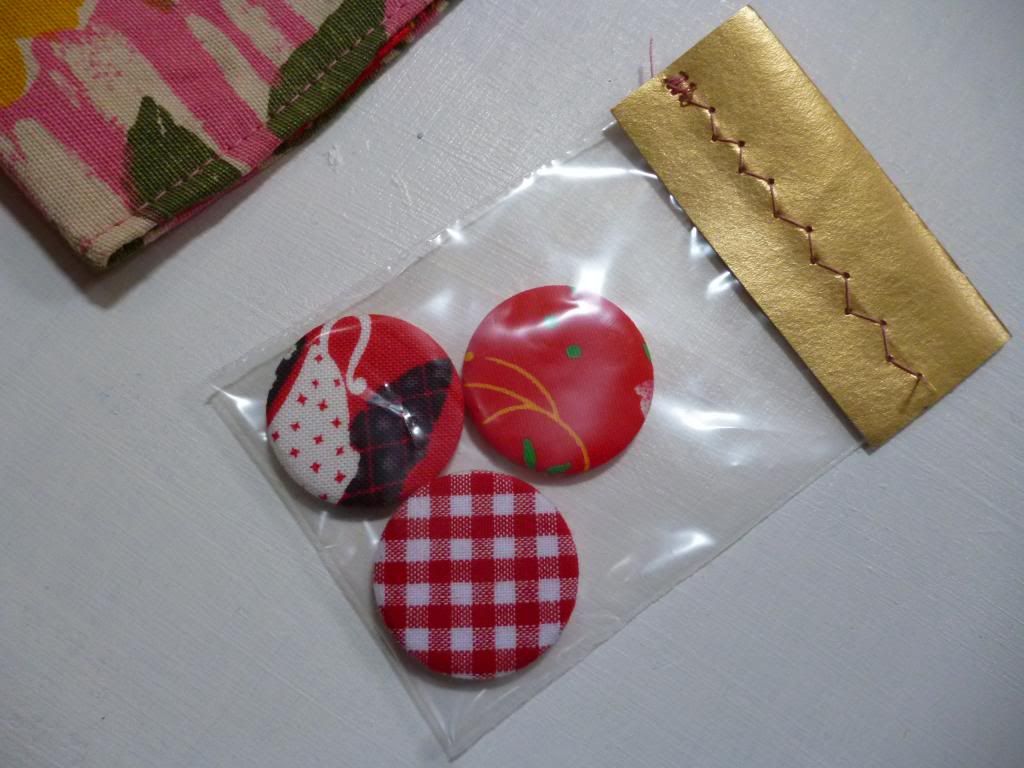 And here are the little fabric badges I put inside my Aunt's gift. I couldn't find my stapler anywhere so came up with a different fastening, which I rather like... By the way, in case you didn't know, I sell handmade badges on
Etsy
...