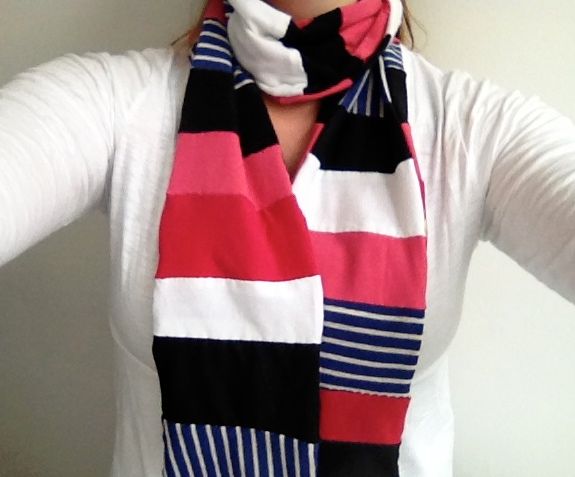 Sometimes an idea comes into my head (usually in the night) and no matter how many other projects are on the go, or loads of laundry need doing etc. I just have to test it out to see if the idea will work! This happened with this repurposed t-shirt scarf, made from scraggy old vest tops (and yes scraggy
is
a real word -
Jenny of Another Sunday Girl
told me so!)
I've been trying to get organised at home, and as everyone knows this means de-cluttering. And we are
super
cluttered right now. So I've been selling and giving away clothes, but what do you do with things that just can't be sold in a charity shop?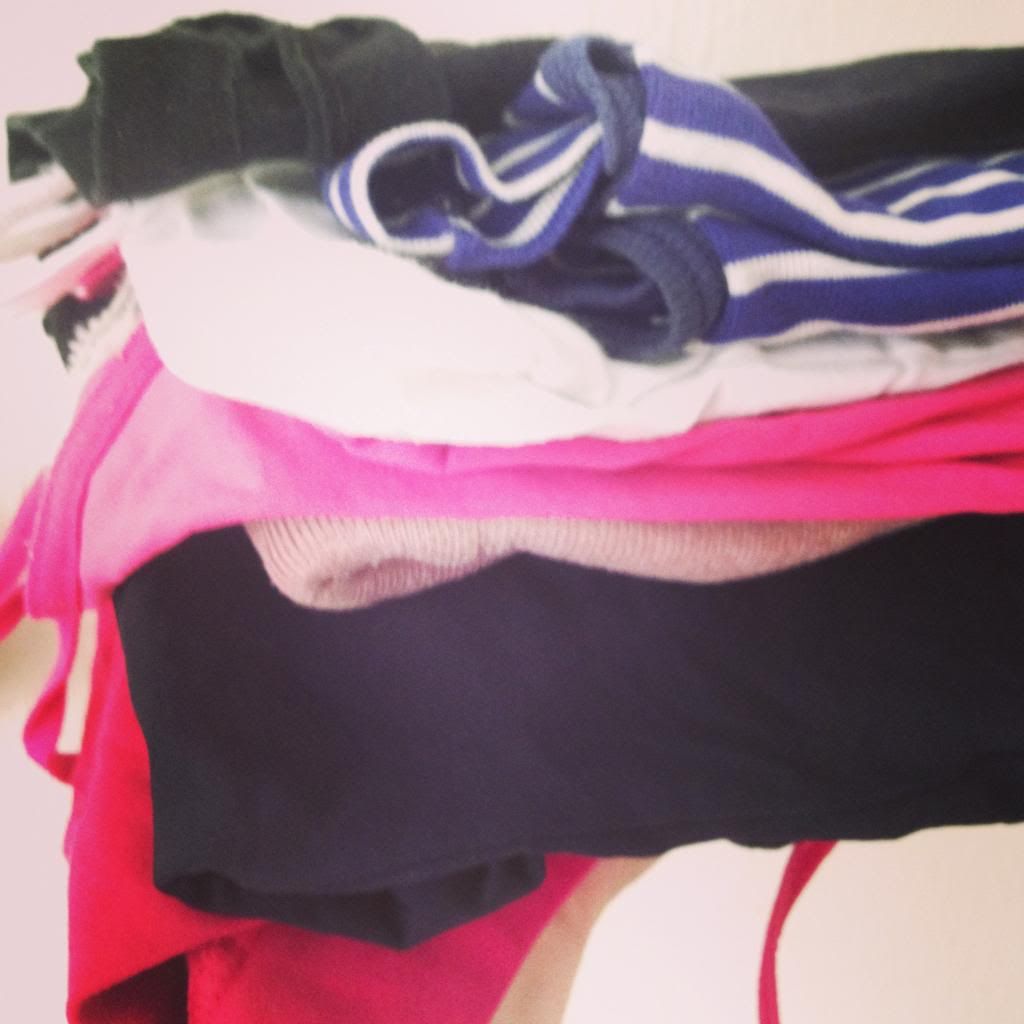 My vest top drawer had a kind of sediment at the bottom of too-small or mis-shapen tops... that drawer needed to breathe! But you can't really even give away such items and throwing them away would mean filling landfill... yuck! So instead I cut them into wide strips and stitched the strips together. Then I cut the resulting long patchwork strip in half lengthwise (to make it a little more mis-matched and interesting) and sewed those two halves together. Easy peasy! (FYI I used a stretch stitch on my machine & I don't think I'd bother next time - it seems to mean a few visible stitches which I'd prefer not to have).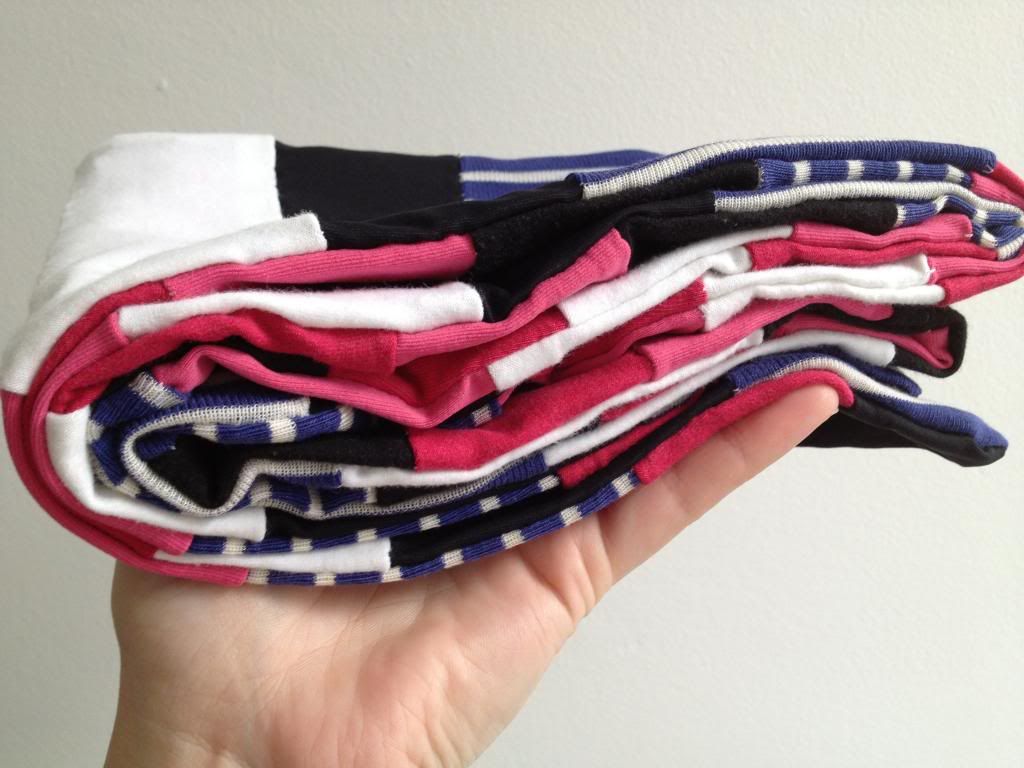 I had originally intended to add some appliqué to the bottom ends of the scarf, but after some time spent doodling clouds, sailboats and anchors, then changing my mind and getting out my button stash, I finally decided that the stripes were quite enough on their own and needed no further fussiness. What do you think?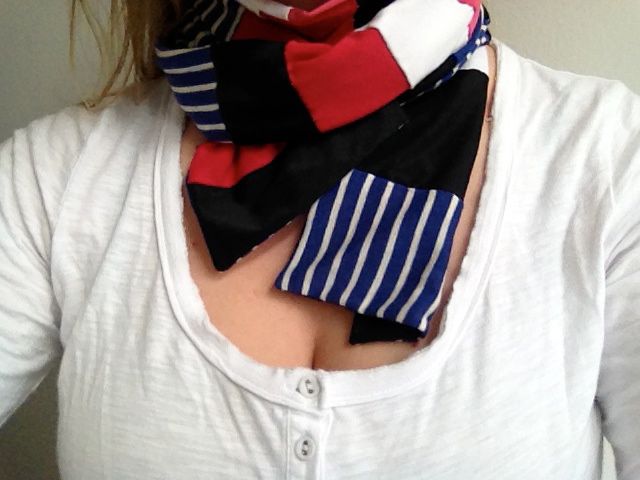 It's not too late to change my mind... but I think I'll leave it as it is. And I'm happy with how this summery scarf turned out. It looks so much fresher and brighter than the old vests did! And I still have some strips and scraps left over for other projects too...