Don't you just love it when you find a blog that resonates with you, where you just feel at home? Well that's how it is for me with
Mezz Makes Stuff
(see also her sis-in-law - did I get that right? - Taz's blog
Butter and Buntings
!) I've been getting some great ideas there lately and one of them was this sweet, speedy kid's gift idea: a sticker book made from scrap paper!
Of course I'm a little perverse so when she said, 'you don't even need to sew it', I thought, 'sewing it: what a great idea!' I also added in a little pocket at the front to stash stickers in.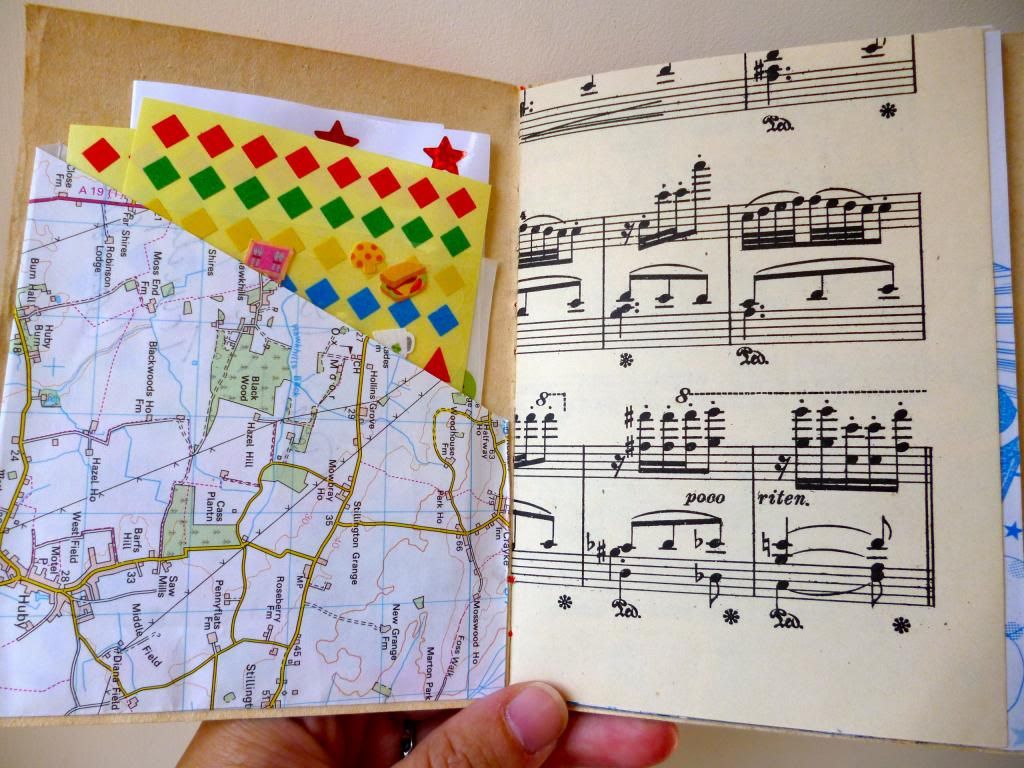 I saved an envelope because it had a map on the inside - how cool (my mum sent it!) My sticker book is intended to be entertain my 3-year-old while we're on the plane to France this Saturday, so I wanted the stickers to be kept securely(ish) inside.
I hope he'll enjoy it. I'm looking forward to seeing what he'll do with it and how he'll react to the different pages - old sheet music, encylopedia pages, Japanese comic and 1960s newspaper. I'll be sure to share on my Instagram feed (@theowlclub)! I love the idea of kids having unusual and handmade things to play with, and I'm sure I'll be following Mezz's suggestion and making more for gifts. See her original post
here
(and her awesome latest song
here
!)