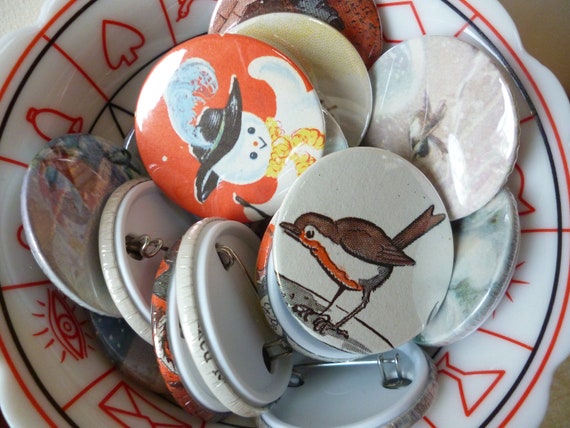 vintage picturebook badges
Zero points for originality here guys: I decided to jump on the bandwagon and join in the 'black Friday' fun. Don't know what that is? I didn't until last year. Apparently this is the day when the highest number of online purchases are made each year in time for Christmas, so there are lots of sales on to draw in customers. Commercial Black Friday makes me feel a little queasy at the rampant consumerism of our world, until... I think about all those small, ethical businesses and handmade shops that are boosting their sales. Yes, Black Friday can be fun! Maybe this year we can all think
carefully
about where we're shopping and why?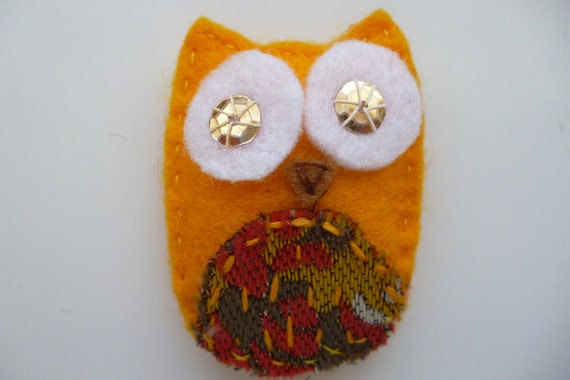 owl brooches
Anyway I'm having a little sale myself, so from today - Friday 29th November - until Friday 7th December you can take
15% off everything in my Etsy shop
with the coupon code
BLACKFRI13
. Have a look around and you just might find an unusual little Christmas gift or stocking filler. Now is the time if you want to order in time for Christmas: last non-EU orders must be made before 8th December, EU 10th December and UK 18th December if you want them to arrive in time. I'm working on a commission at the moment, but after that I won't be taking any more custom collage orders, as there is so much going on making things for a
careful Christmas
!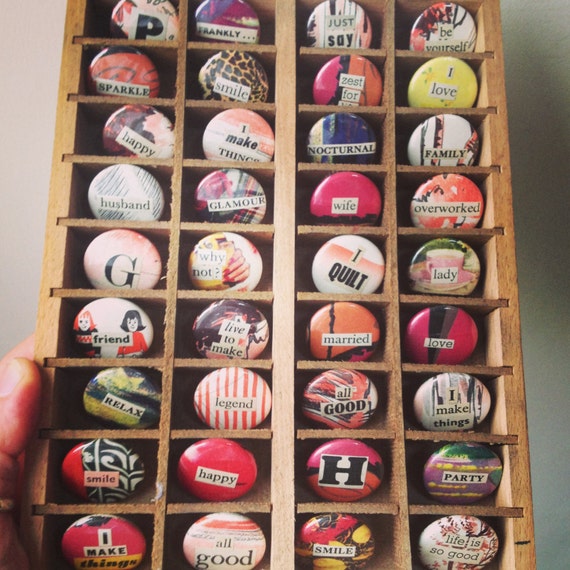 vintage magazine slogan badges
Coupon code for 15% off in The Owl Club shop = BLACKFRI13
Lasts until end of Friday 7th December