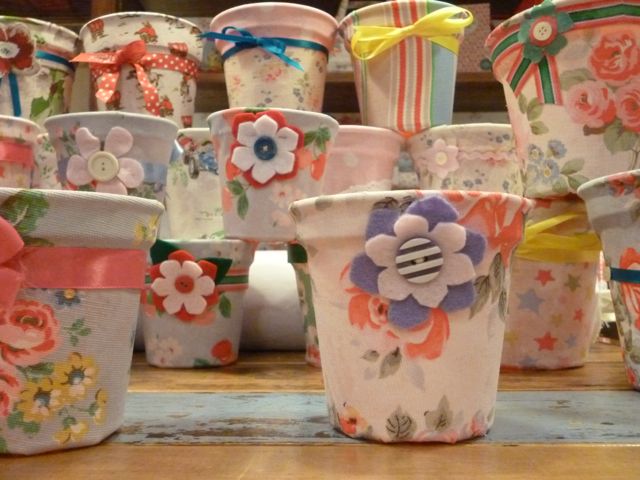 Just before leaving for France I went to my first ever craft evening, organised by some crafty chicks from the
Cath Kidston
shop in Cambridge. I was excited to see what we'd be making and to meet 2 fellow Cambridge bloggers, Claire of
Claireabellemakes
(we chatted over a lovely cup of
popcorn tea
beforehand) and Jenny of
Jenny and the Magic Feather
.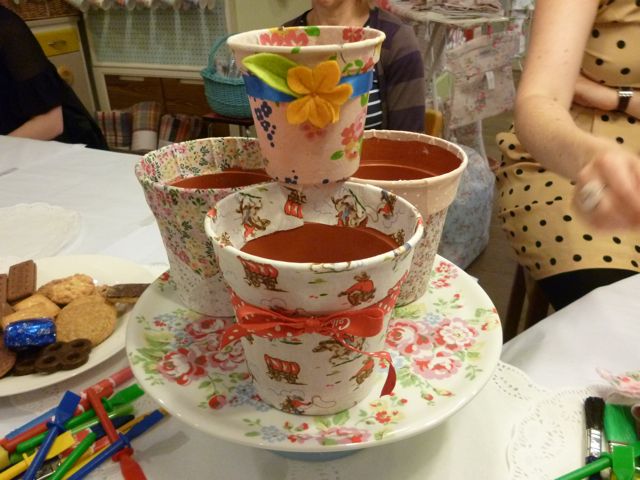 Needless to say the Cath Kidston shop is a very pretty place to spend an evening making things. As we arrived we saw these sweet pots decorated with fabric and ribbon, plates of biscuits (aka cookies), piles of Cath Kidston fabrics, bags of ribbon, boxes of buttons, spatulas and lots of glue!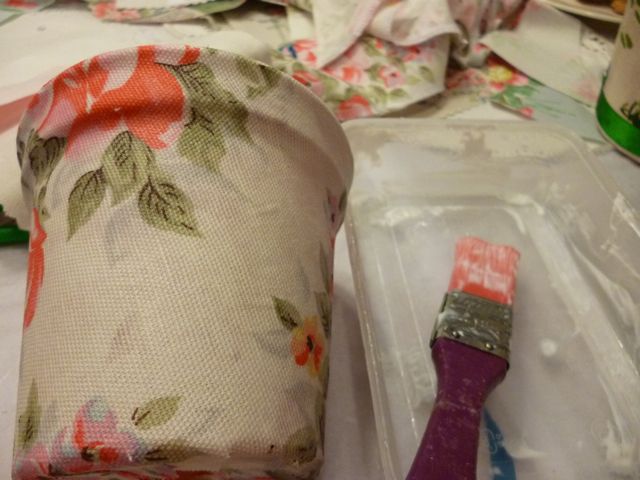 There were templates to help us cut the fabric to the right shape, and we were each given two flower pots, one little, one large. As everyone got stuck in I suddenly felt a little nervous. I realised that I'm used to planning craft projects for ages in my head before I get round to doing them, and here I was having to come up with something on the (s)pot!
That's when I realised that it's the process that's important here: these were experiments, and making them was the chance to play with pretty fabrics while chatting with a group of creative women. It was so much fun seeing what other people came up with. I played it simple - only getting slightly more complex with my large pot, to cover up a mistake in cutting out...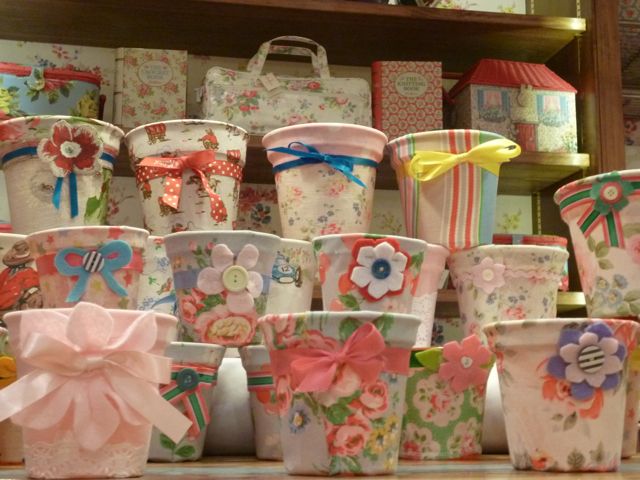 Since my main piece of fabric was a tad too small, I covered the rim with some pink polka dot fabric and tied a ribbon around to hide the join (attaching the ribbon was surprisingly tricky and I laboured over this for some time!) For my small pot I sewed a little felt flower with a button in the middle and skipped on the ribbon.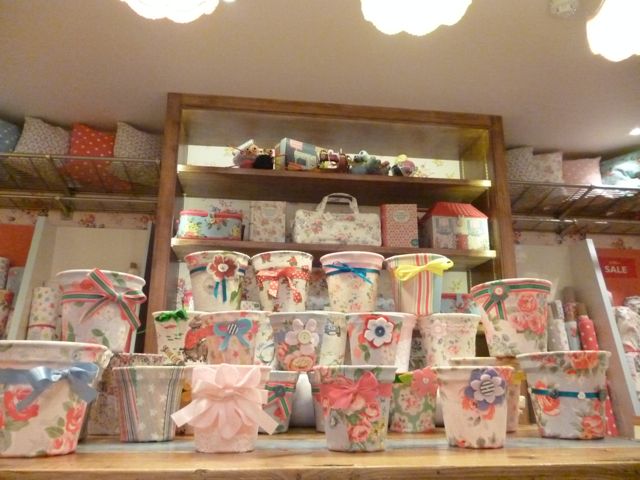 I loved seeing all the pots piled up together in the shop at the end of the evening! It was fun trying something simple and completely new and finishing it in one evening. It was a project that had never occured to me before so it was a nice surprise to come home with my pots.
Here are my pots on the windowsill at home. All that's needed now are some plants to put in them! To read more about this evening, you can find some lovely posts from
Claire
(where you can also find a link to a tutorial) and
Jenny
(where you can read more about how she planned the evening). I'll definitely be going next time!