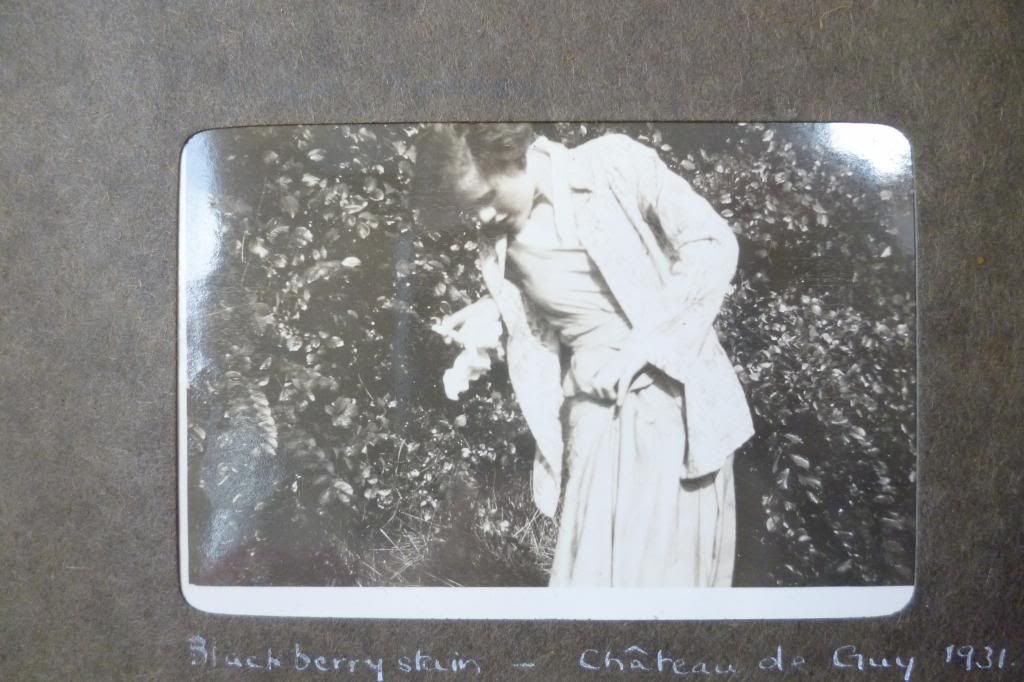 It was this photograph that caught my attention, as we were going through a suitcase of my granny's things (she died last year aged 104 - and her incredible age and loss of faculties didn't make losing her any easier). Labelled 'Blackberry stain - Château de Guy 1931', it looked like something out of a surrealist film. It caught a moment and a person almost magically. It should have been a moment of swearing grumpiness. Instead it catches the drape of an elegant dress, a side-parting pointing to a peachy cheek, the body curved in surprise. Was it staged? I don't know, but for me it is art. I wanted to know who this charming young woman was.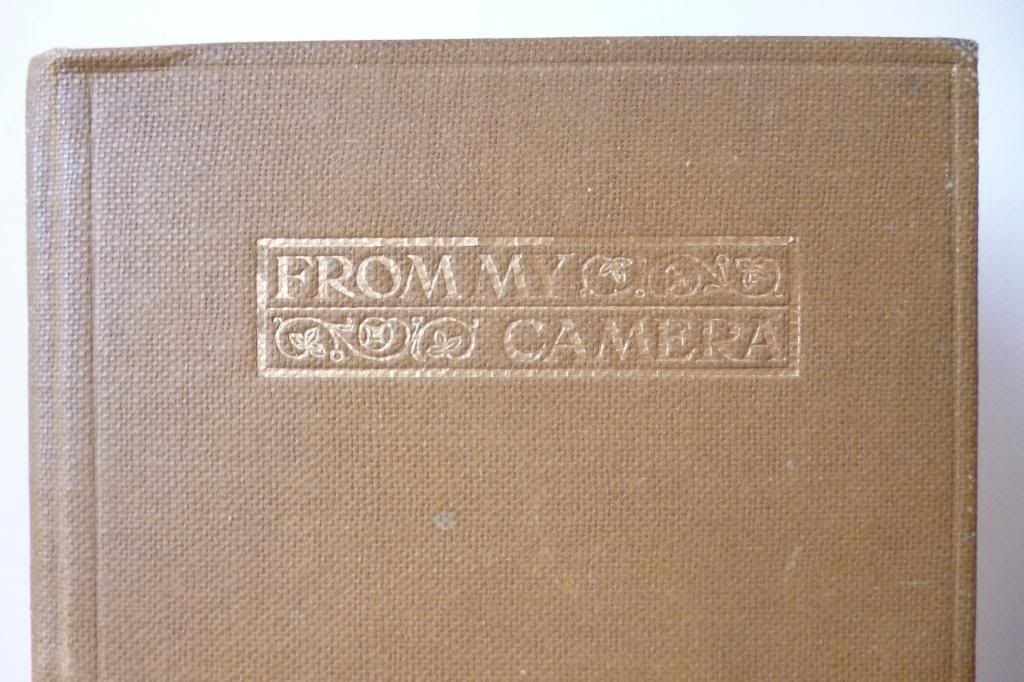 The charming young woman appeared quite a number of times in the old brown brown album simply marked, 'From My Camera'. She
must
be related to my granny, I thought, as she looks so like her. Gradually it dawned on me. It
was her
!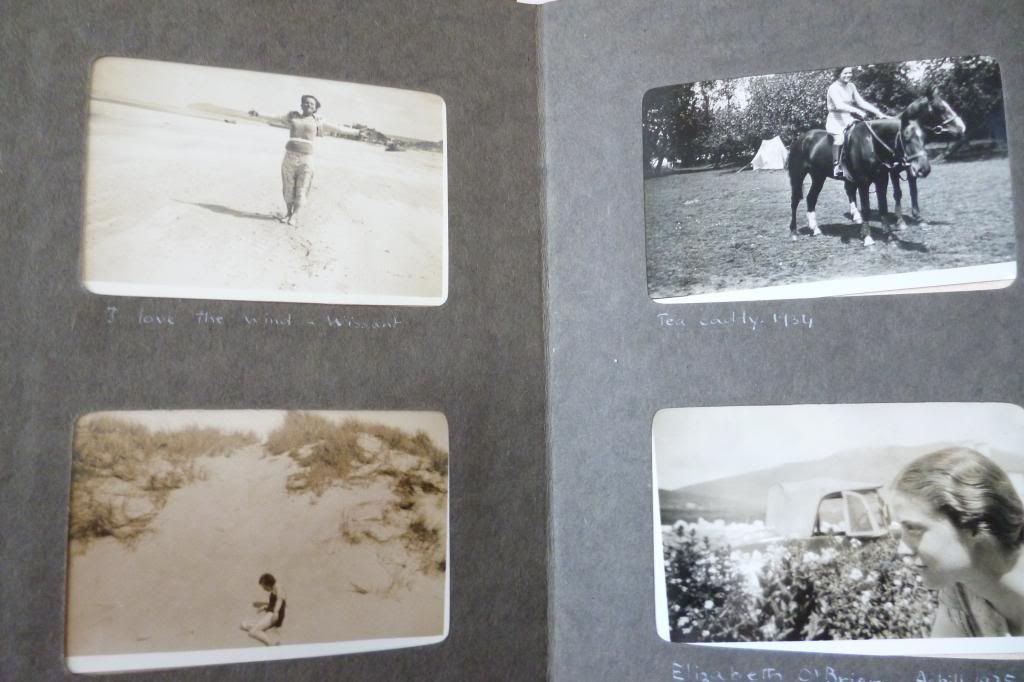 It was her with an elegantly belted sweater on the beach, wind in her hair, it was her with dimples and a gorgeous cheeky grin. Oh my, she had such great taste in clothes! As I knew her, my granny was smart, but somewhat staid. Her clothes were
stiff
. In these pictures her clothes are youthful and supple like she is. They are the clothes of a new generation of women who would begin to change the world... who would seize their freedom.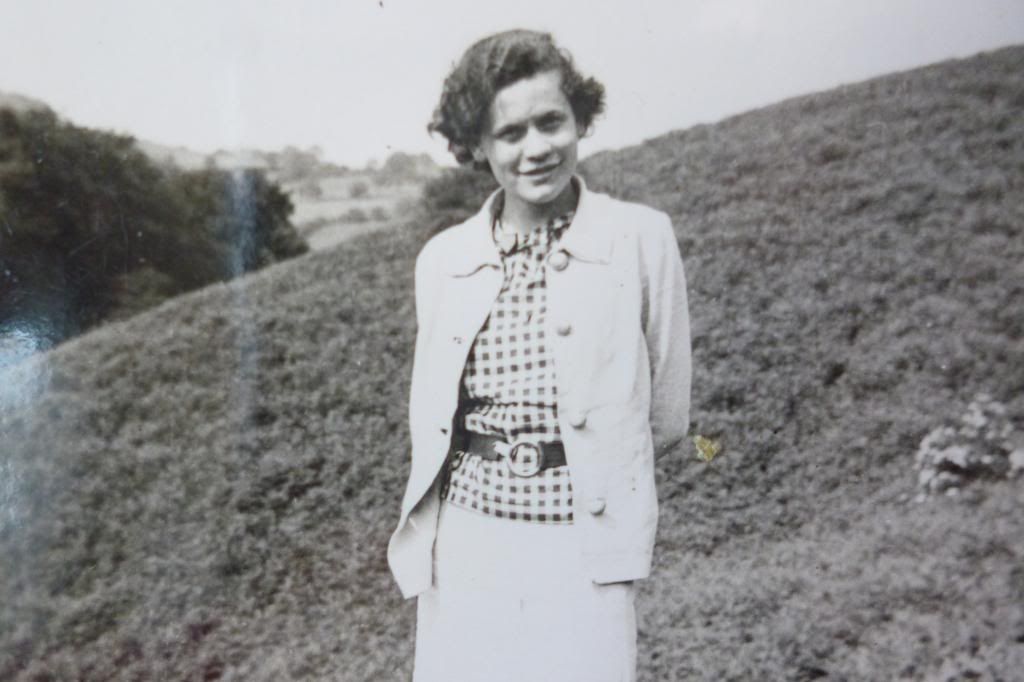 In the early 1930s my granny was a young graduate. Yes, you read that right. She actually went to University and read French (something her granddaughter went on to do... and I married a Frenchman!) I'm not sure when women began to be awarded degrees at Bristol University (their website seems to avoid the issue) but I don't believe it was before the 1920s. Women were not formally admitted to Oxford University until 1920s (though they had been studying there for 40 years by then). My granny was a proud member of the British Federation for Graduate Women - because it was so important to her that women be allowed a University education if they chose. I always knew that independent streak in her character.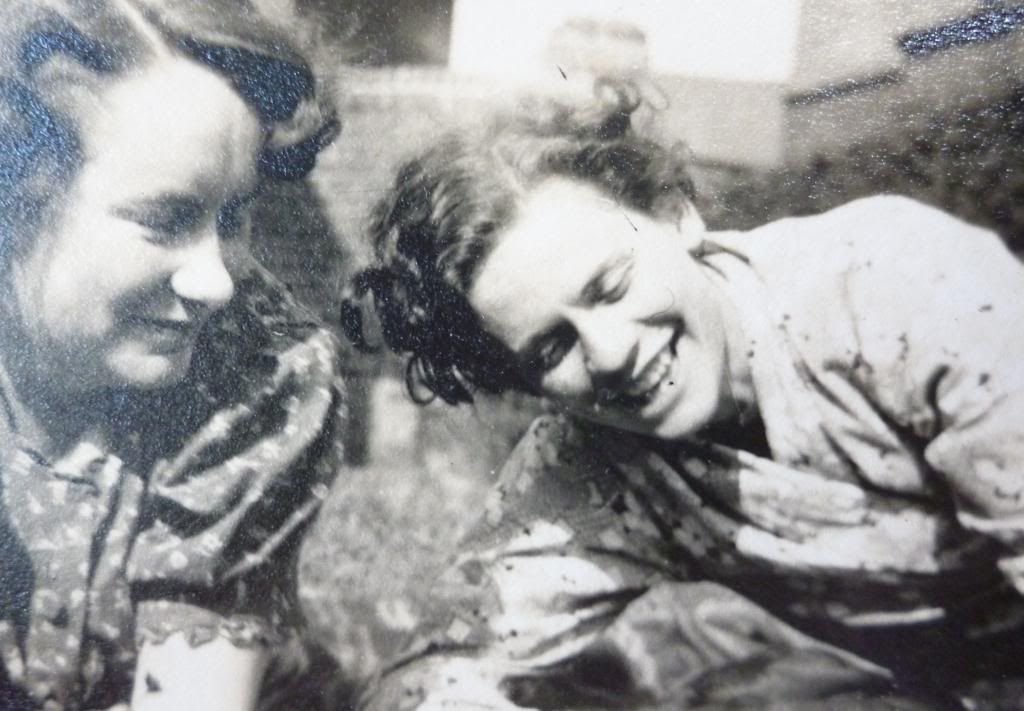 But I didn't know this carefree person (here pictured on the right with her friend Elizabeth - I think - on the left). Look at her tumbling curls, her beaming smile... what is she laughing at? What just happened? These photos show her before she married my grandfather. As we were looking at them, my mother told a story of how on my granny's wedding night my grandfather dropped his clothes on the floor and said, "you're my wife now, you pick them up". Can you imagine? This spirited, playful, independent, intellectual woman, encountering
that
on her wedding night? I think maybe from that moment she thought she'd made a big mistake...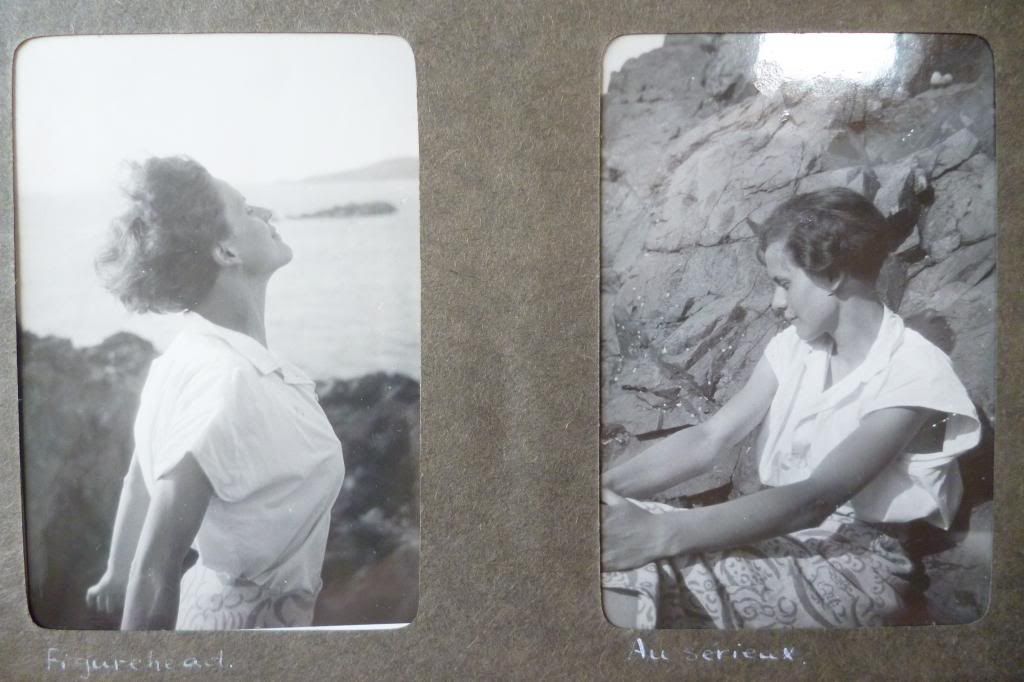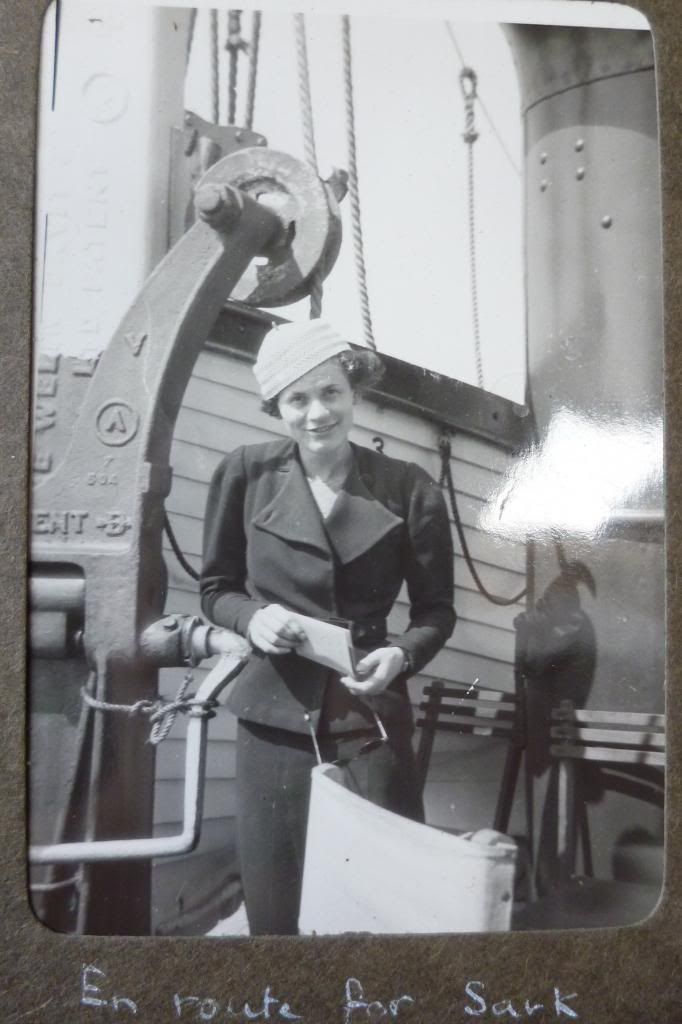 I don't know where Sark is (somebody tell me?) But look at that hat... and those sunglasses in her hand! I love to see my granny like this, her head full of French poetry, her style incredibly chic, her heart full of future possibilities! And then I want to weep a little for the bird-like toothless creature I saw at the end, hands like tree roots, skin like crepe paper. Oh granny I wish I'd known you then! Instead I just know the you that's in me. I will carry your spirit forward! (And my husband picks up my clothes too!) You can read more about my granny in my
Memoir Project
.