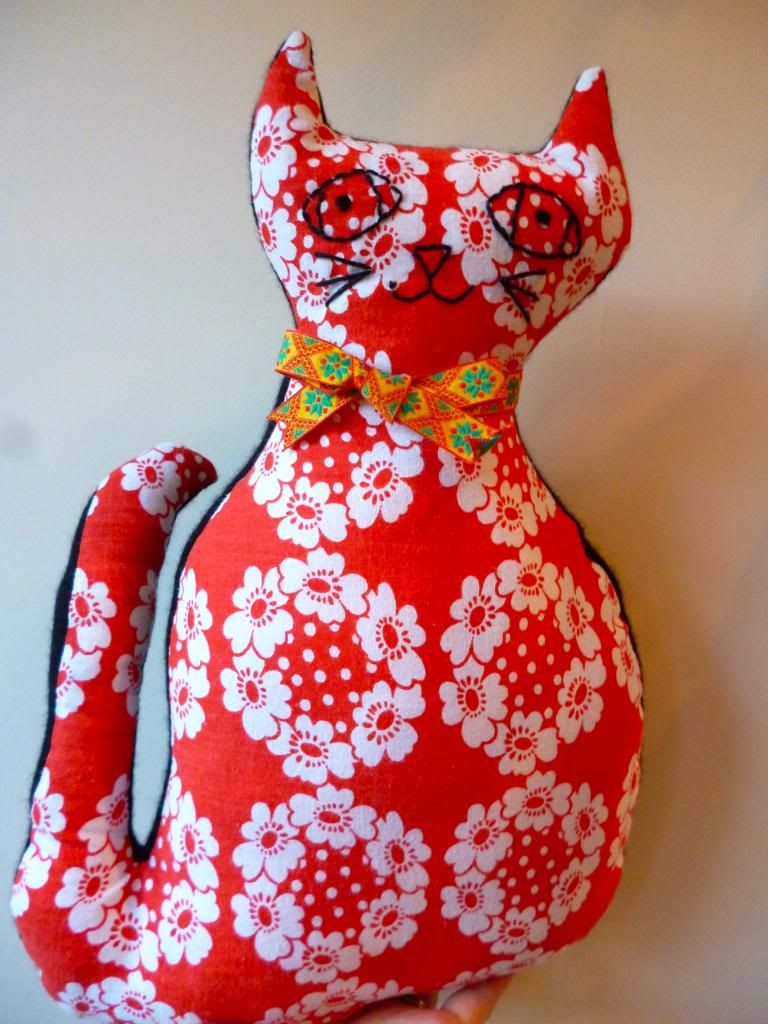 For a while now (as you can see from my
'catspiration board
' on Pinterest), I've been wanting to make a cuddly cat (also on my
list of 34 things
). I also have this little pile of old worn-out cashmere sweaters (which makes me sound very grand, but they were all bargains/second-hand, and I have sensitive skin for most woolens) and have also been meaning to start repurposing them into other things. This project achieved both aims!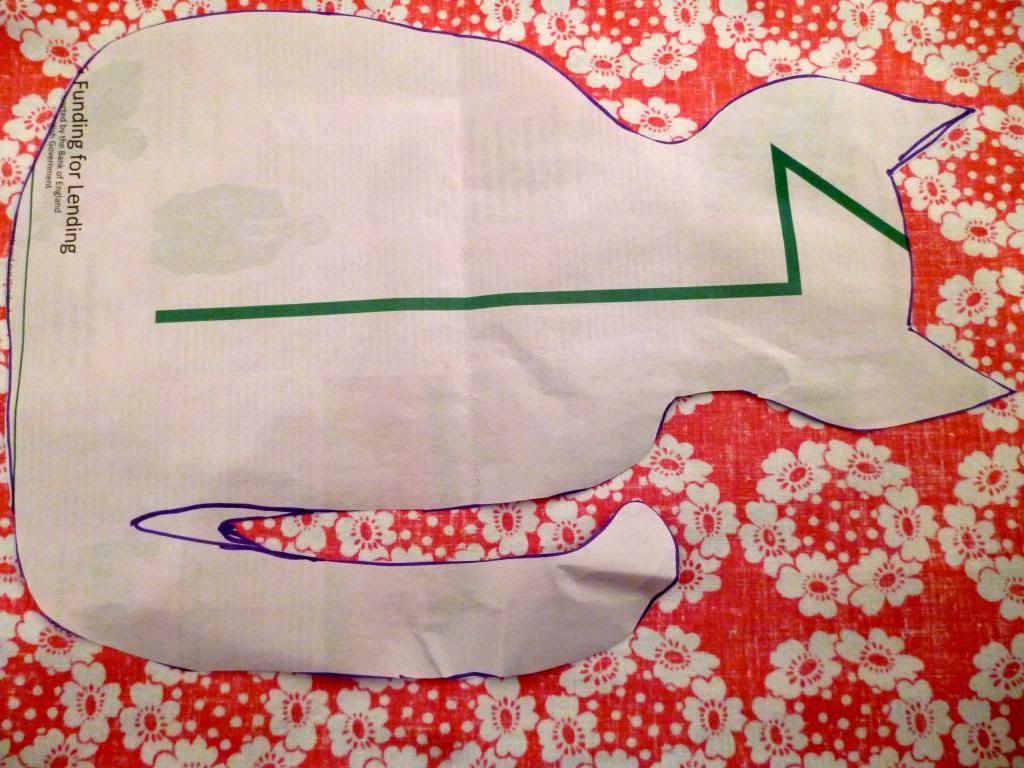 It was a lovely thing to make in an evening (makes a change from the slow pace of knitting!) I took a very simple approach, simply drawing myself a pattern free-hand on a piece of newspaper, pinning it to my vintage fabric, then to the sweater, and cutting it out.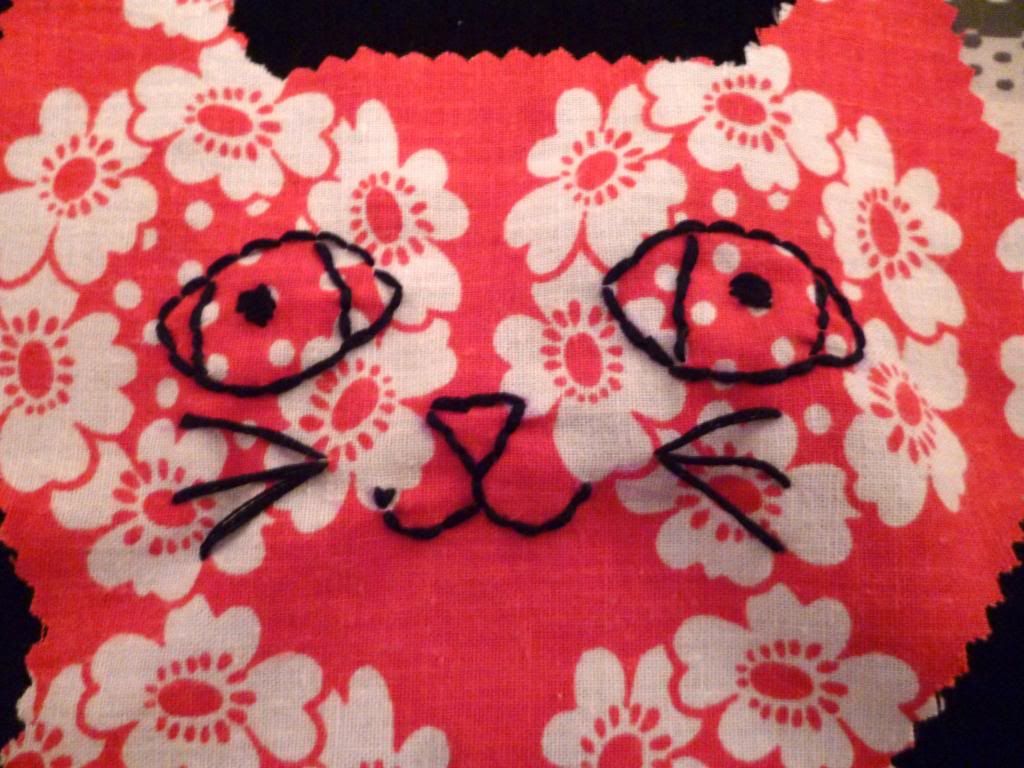 I then embroidered the cat's face (first drawing with an air-fading fabric pen) - I went bold and somewhat naive in style, partly because I was inspired by some 1970s craft books (yes, I promise I'll be sharing them soon!) and partly because this was my first attempt at embroidery without a hoop (and yes, I should have embroidered before cutting out, haha!)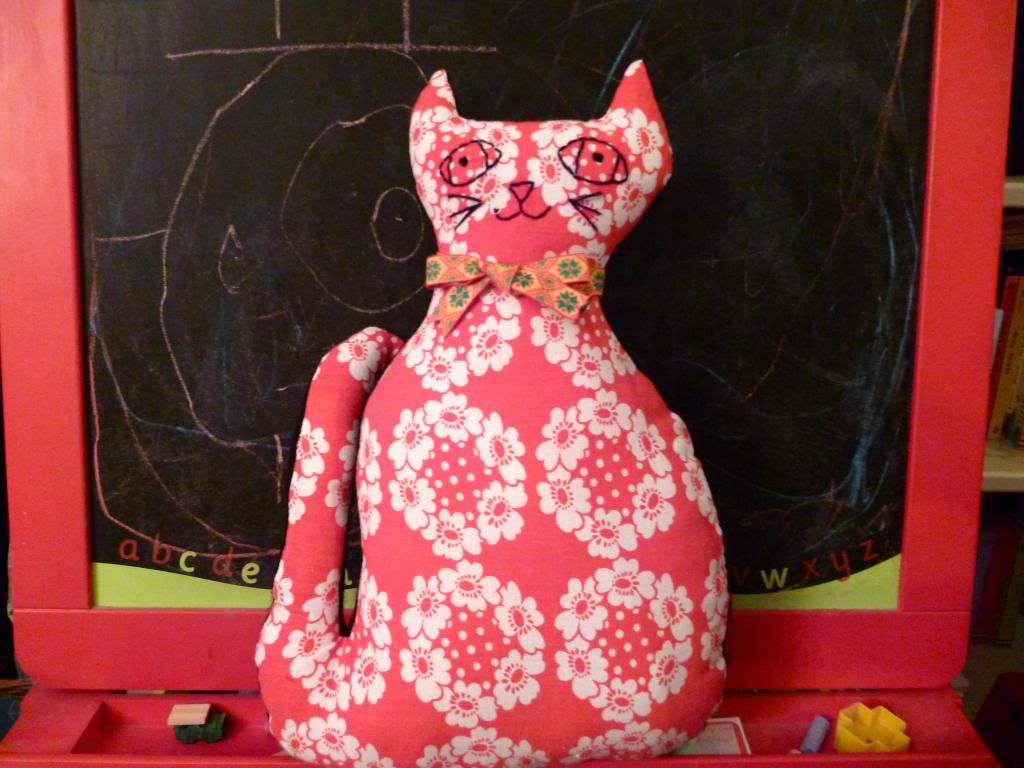 For the front, I was originally going to use some very gorgeous tie-dye style fabric given to me by a friend but then I realised the colours weren't right, as this kitty has been made specially to go in my little boy's new room (currently under construction). I will be posting about that a lot more over the next few months, as I'm very excited about designing the perfect room for my son and the boy-to-be (you can see some inspiration on my '
kids room'
board).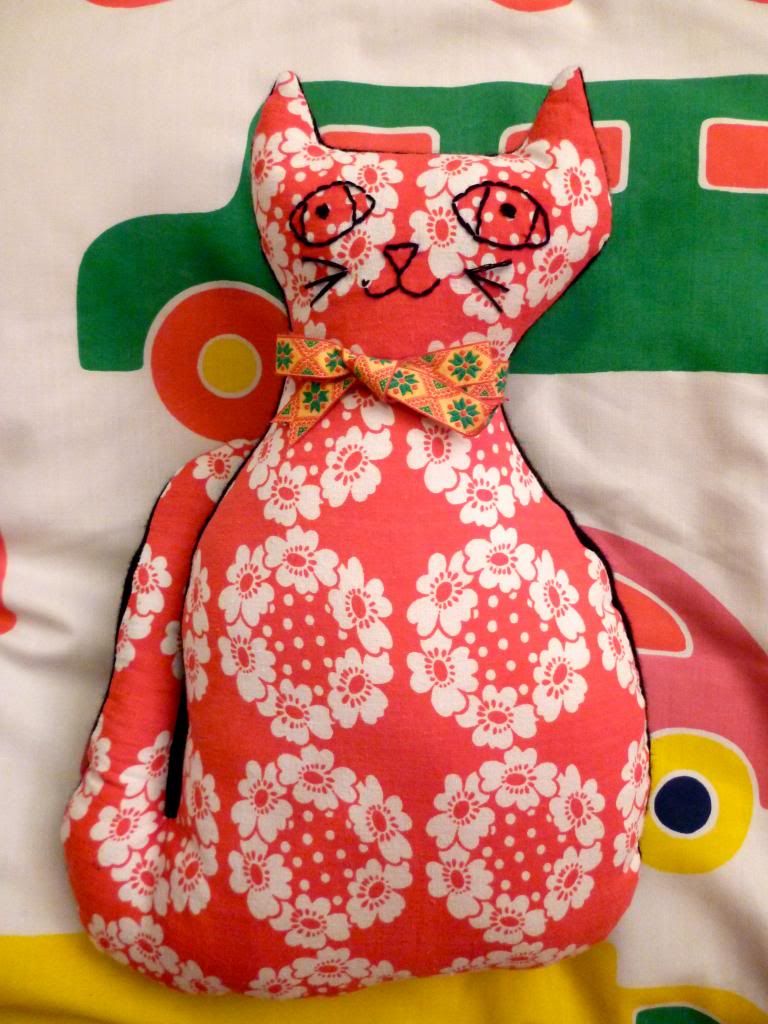 The plan is to create a modern-vintage feel, with bright, mainly primary colours against white walls and backgrounds - and I'm happy that the new cuddly cat looks great with this giant cushion I made from 1970s Marrimeko fabric. Looking forward to sharing more of the things I'm making for the new room soon!