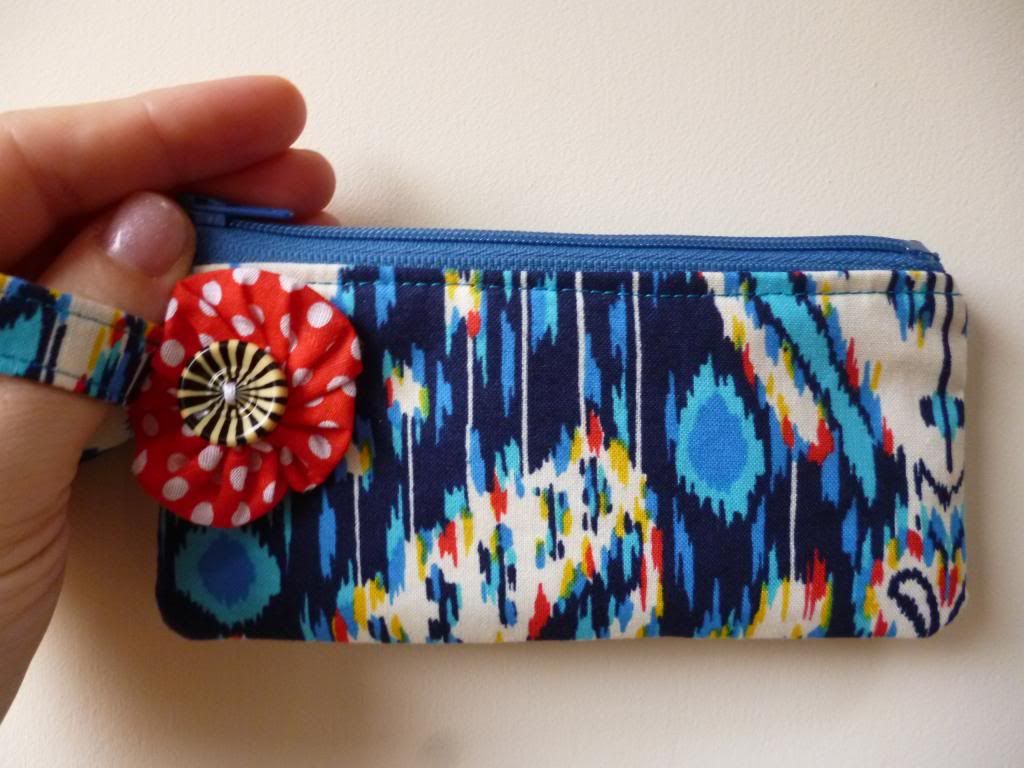 I made this for a birthday present, having fallen in love with the ikat fabric. It was also a chance to try my new yo-yo maker (yes, I cracked after making them by hand for
those bobby pins
) and to practice my zip-sewing skills.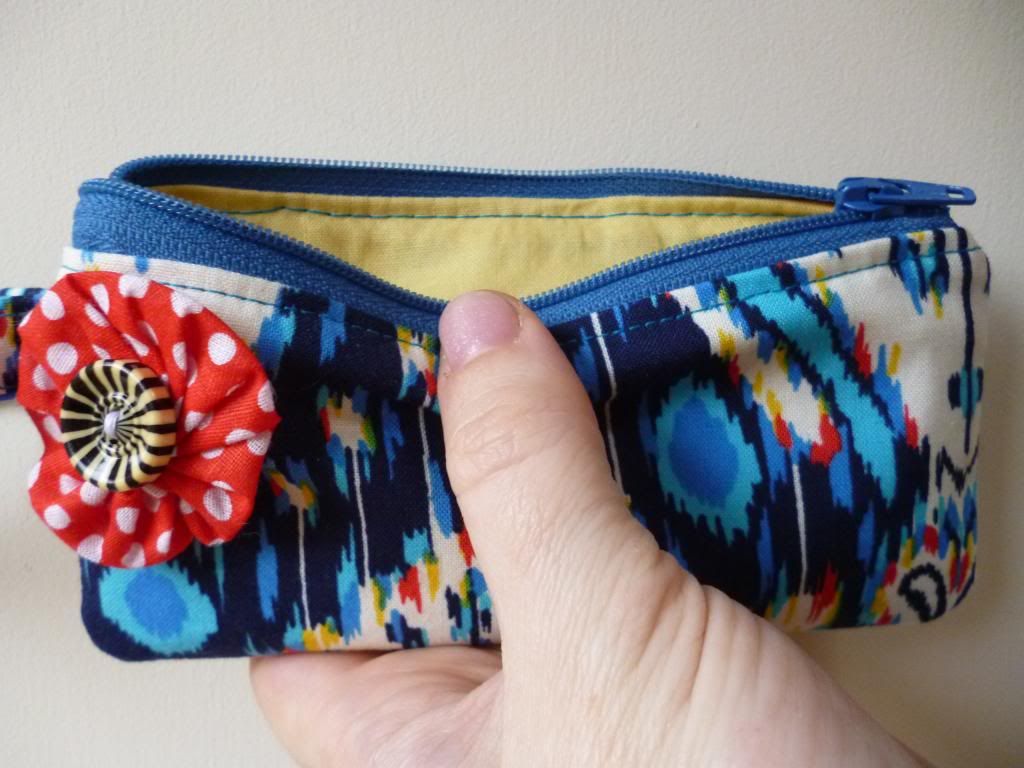 I have to admit I still struggle a little with zips, especially where linings are involved. I think the hardest thing is get the fabric lined up and pinned correctly. Should I be basting first, what do you reckon?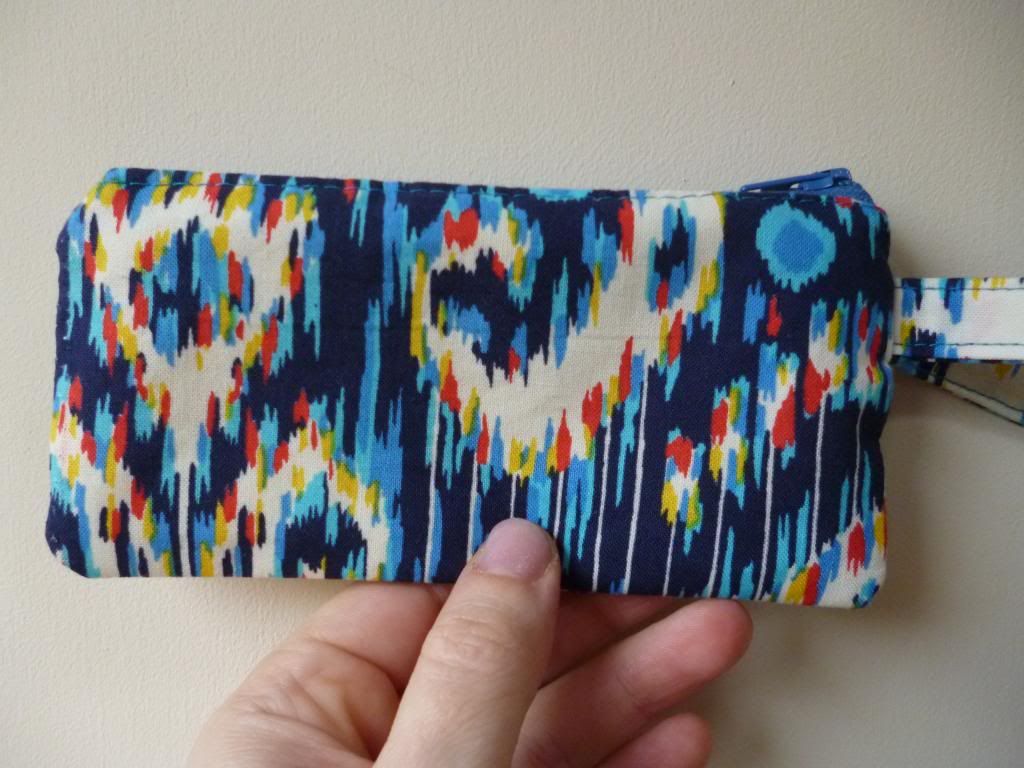 The thing is, this purse has ended up a little smaller than planned. Still, at least it looks pretty. My technical skills don't quite match my design vision yet!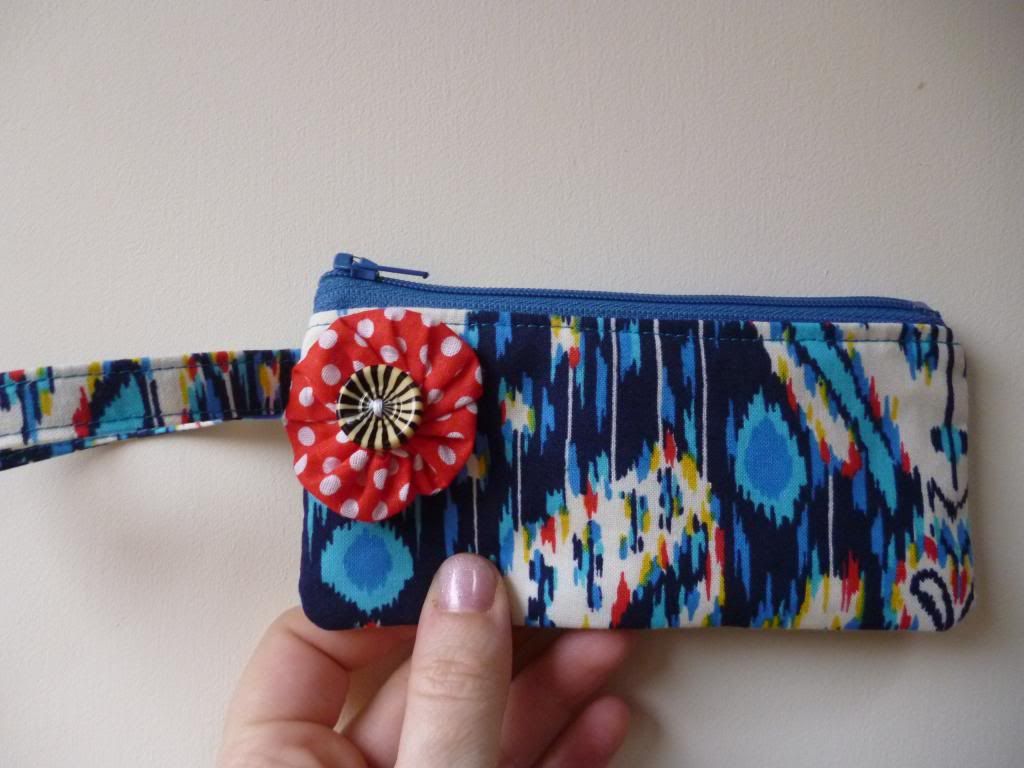 So, my creative friends, do you have any zip tips for me today?
In case you're interested, here's the video tutorial I've been using for lined zipper pouches - what do you think?