Cats rule the rooftops in every city. But what better prowling and lounging territory than the zinc-covered Parisian skyline?
I love the look of this film which will show at the London Film Festival this Saturday 15th October. Dino is a cat who lives with a little girl and her mother by day but roams the rooftops with a thief by night... (my DVD is on order)
A 19th Century book for cat-lovers: cats & Paris rooftops have a long and illustrious history!
Max Vadukul for Versace - on the roof of French Vogue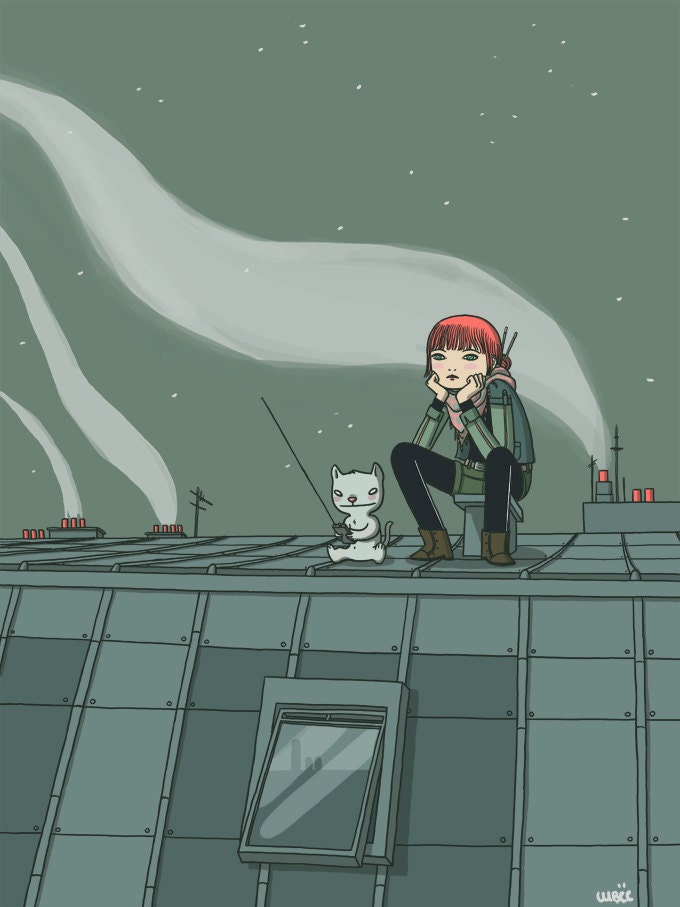 The Etsy artist is London-based but this sure looks like Paris zinc rooftops to me...
I've mentioned Mr Chat
before
. He likes to spread his cute yellow form and Cheshire cat smile over the rooftops of Paris and other cities too...
I have a postcard with a photograph similar to this image but I love the watercolour version
And just in case you'd like a whole book on cats and Paris, here you go!
*update*
My lovely man just sent me this link to a French exhibition of street-art cats, which complements this post nicely! Check it out:
Chacun Trouve Son Chat