Given how much I love owls, it's strange that I don't make them more often. I was trying to work out why: I think I'm always a little afraid that they won't be as cute as I wanted them to be, and then I'll be disappointed!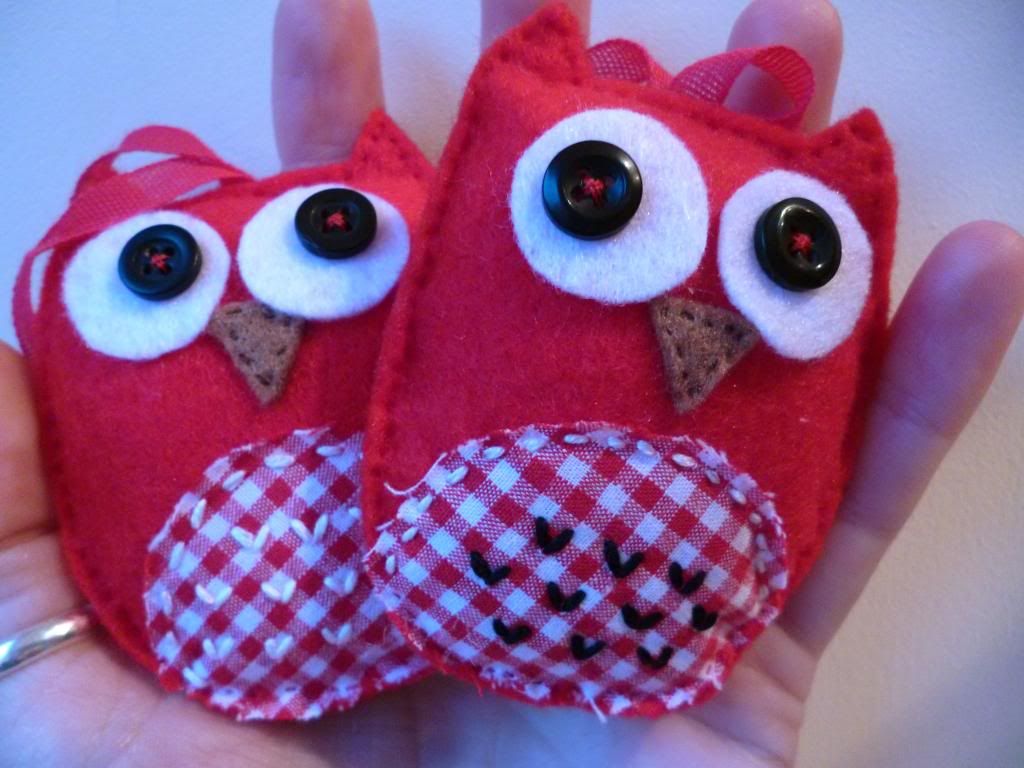 Here are some little owl ornaments I'm making for the Christmas market next Friday. Really they reminded me that owls just
are
cute and I don't need to fret about it. I should just give myself over to the pleasures of stitching them. (Apologies for the dire photos - we are lacking light at this time of year!)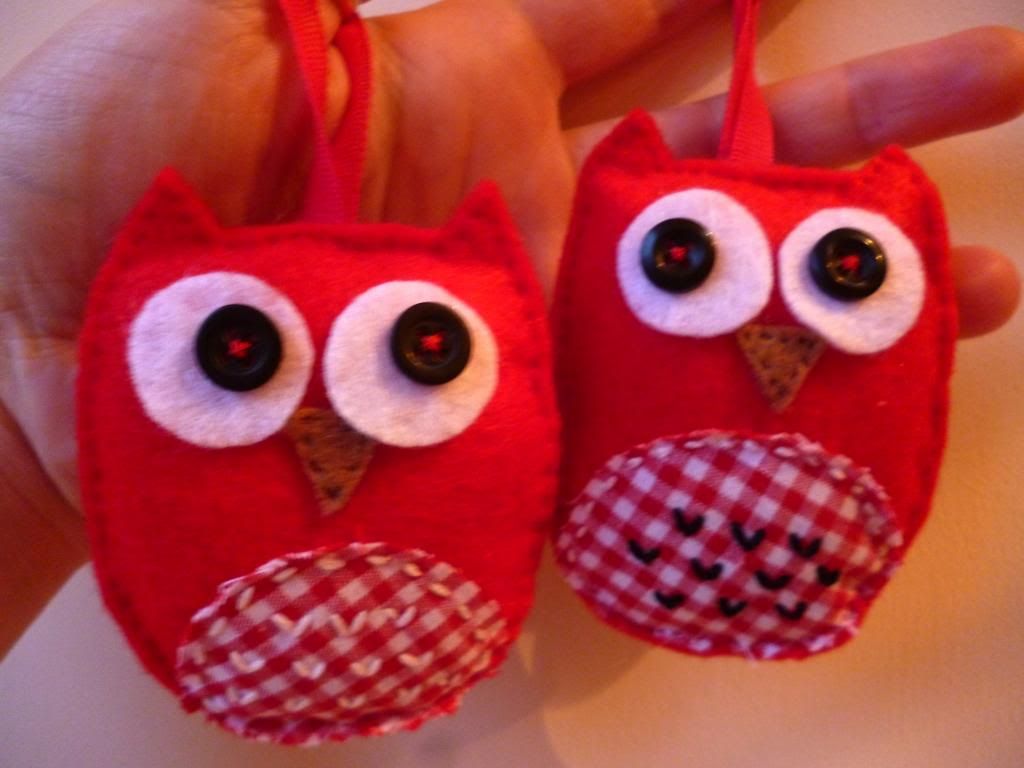 Although I've been getting my sewing machine out fairly regularly (I have a very pretty gift project to share with you soon, on that note!) at the moment I'm rediscovering the joys of hand-sewing.
I can keep a little sewing pouch on the back of the sofa and get it out in odd moments - stitching on a button here and there while my son plays on his own for a few minutes in the morning (mostly we play together - since I work fulltime I have to make the most of my time with him!) Having little projects to hand here and there in the house was a crafty mama tip from my friend Ash and finally I'm making it work for me!
Finally a little mention for a cool blog hop hosted by some very cool ladies - seriously you'll want to know their blogs if you don't already!