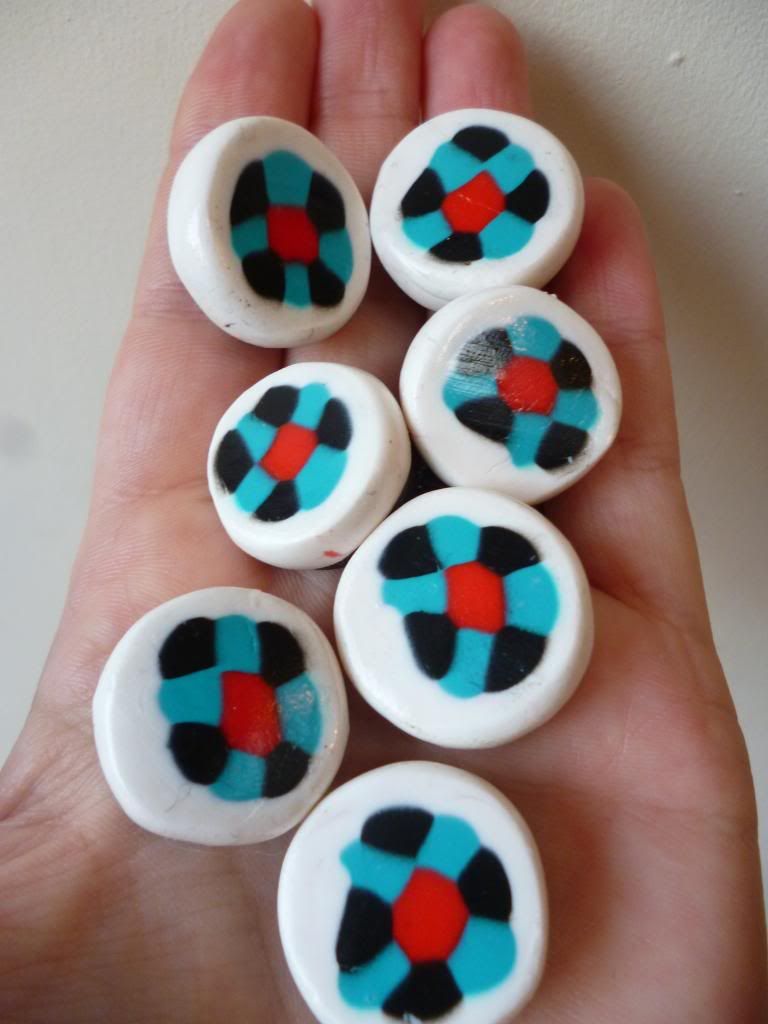 It's been a while since I crossed anything off my list of
34 things to make
, and suddenly I find myself crossing off two in one go! I made these millefiori magnets for the Christmas market and to give away.
Millefiori means 'a thousand flowers' in Italian. In my case it was more like 27 flowers, since I just used remnants of Fimo (polymer clay) that I happened to have in the cupboard at home.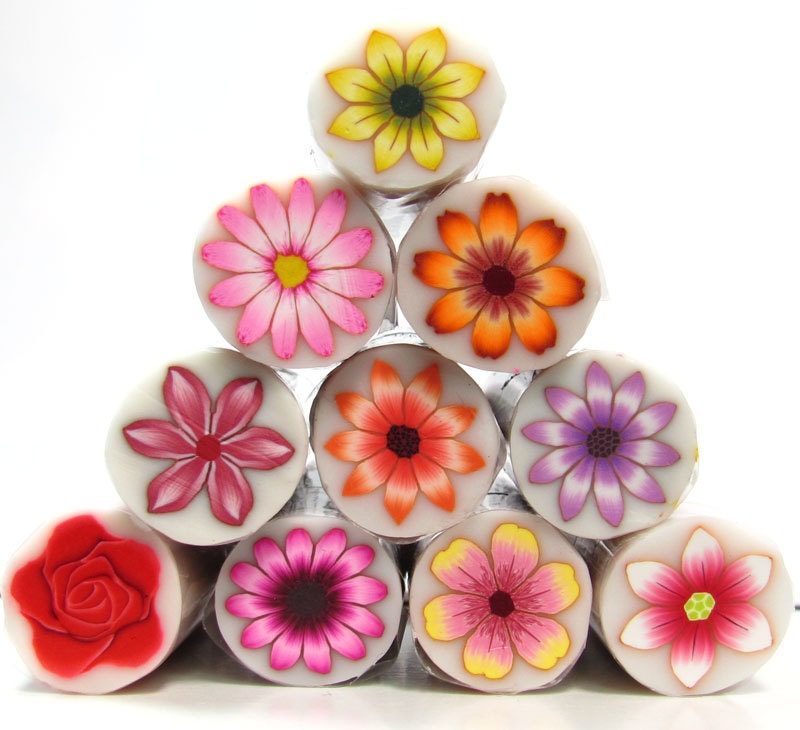 Polymer canes by Sigalsart, available on Etsy
If you look around on the internet you can discover the most extraordinary things made from this technique (see the extraordinary skills of
sigalsart
, above). But in its essenece it is a very simple idea. I think can still be pretty when done in quite a basic way. I just made short, fat sausages of red, black and turquoise, wrapped them in a large flat piece of white and then rolled the whole thing to squidge it together. Then I cut circles, shaped nicely, baked them, gave them two coats of varnish and glued magnets onto the back.
I gave these sets to some friends yesterday as part of a little package of handmade goodies. I haven't made millefiori since I was a teenager and now I can't wait to try it again! I don't plan on making exquisitely complex flowers, but I might try something ever so slightly more detailed next time... And if you haven't done this before yourself - I recommend it!