There are few things quite as likely to induce kid-on-Christmas-morning excitement in me as receiving a parcel in the post. When it happens to contain a cute owl plushie and all manner of sweet and thoughtful things, better still!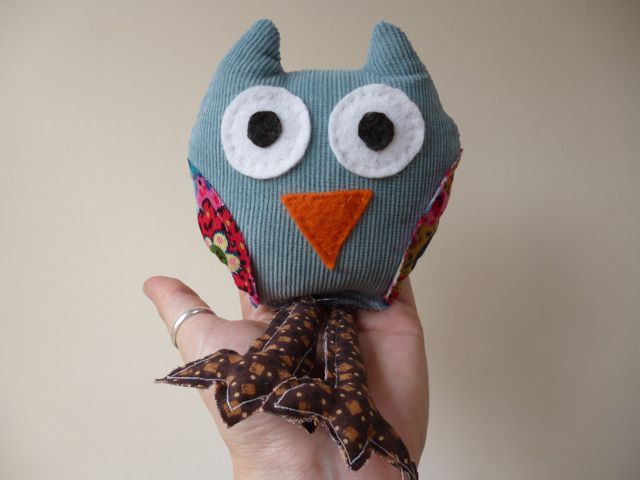 This gorgeous little fellow came from Virna of
Craftmates
, a blog by 4 friends who share a passion for crafting and creating by hand. I love the fabrics Virna has used. Here are some of the other lovely things she included:
A beautifully sewn quilted mug rug (on which my tea is resting as I type this!) - look at the pretty stitching! It was featured in
this post
, where you can see it in more detail.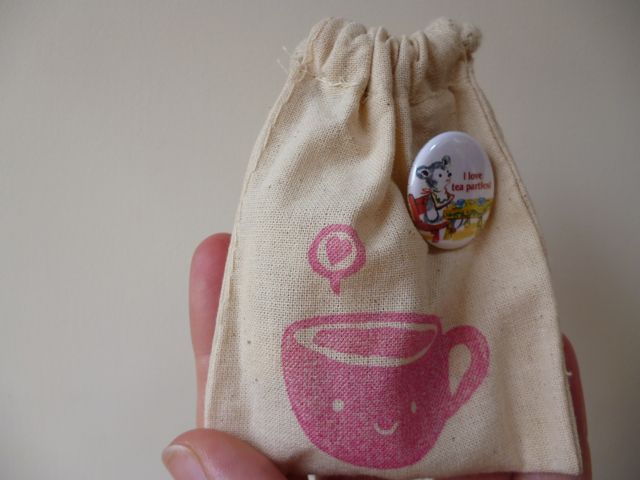 A sweet little pouch containing tea and toffees, with a darling "I love tea parties" badge that I had seen and admired in
this post
.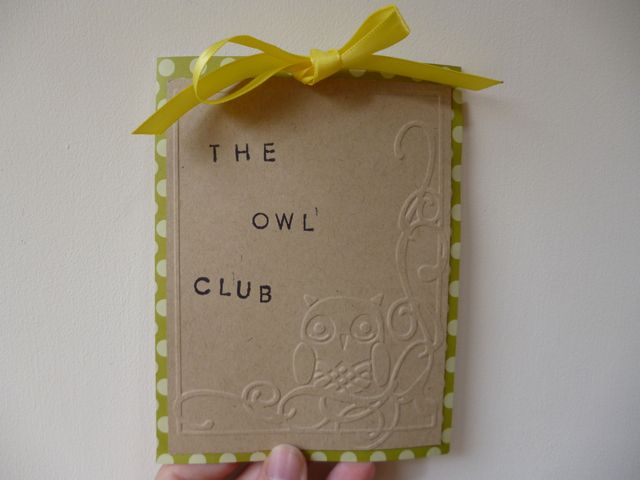 A handstamped card tied with a pretty ribbon and featuring an embossed owl. There were also some other little treats: a lovely bright shopping bag and a Canadian beer holder. Each item was fun and thoughtful. There was a polka-dot card in which Virna said she hoped the parcel would brighten my day: well, it did, thanks so much Virna!
has your mail box been happy recently?