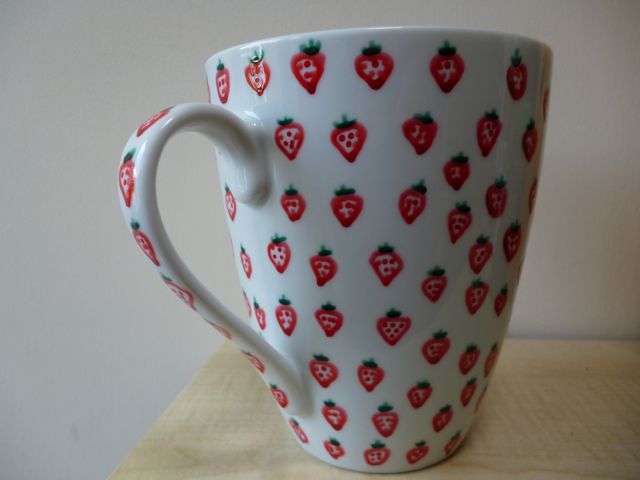 I've been feeling a little under the weather lately and recently finished a big sewing project (that I'm looking forward to sharing soon). I needed something simple to make that would still let me get a really early night! I remembered something I'd seen in this lovely book.
I love the colours, shapes and breezy tone of this book. Like many of my favourite craft books, it is a source of inspiration rather than providing projects I want to copy exactly.
This project for creating pretty plates decorated with colourful geometric shapes caught my eye. It wasn't something I'd thought of before but it struck me as something fun and easy to do, with a lot of scope for experiments.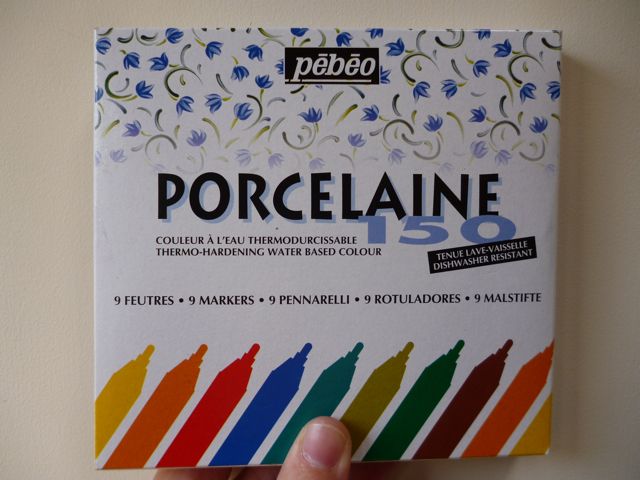 I'd had these clever porcelaine pens in my craft cupboard for a while but was waiting to find some very cheap crockery to experiment on. Cue one plain white mug from Asda.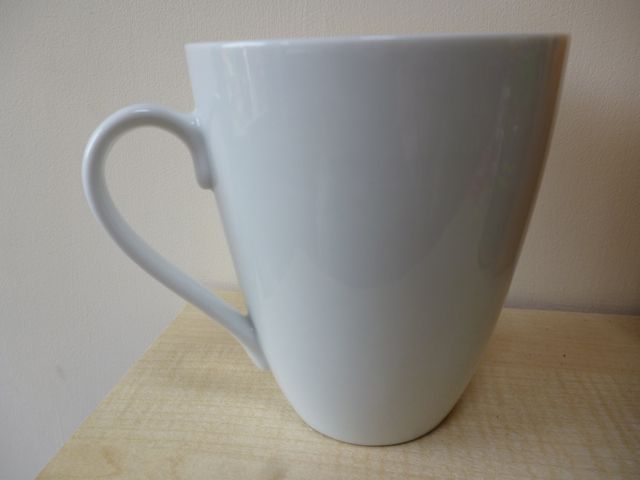 I think it was the strawberry fabric I've been using recently that made me think little strawberries would make a cute motif. The pen line was slightly thicker than I'd imagined and I'm glad this was a practice project as some of the strawberries came out especially wonky! But I still think it looks pretty.
After drying for 24hrs and 35 minutes in the oven, the design is dishwasher safe. I'll be taking this to work to have something unique on my desk for the drinking of my daily sustenance: tea!