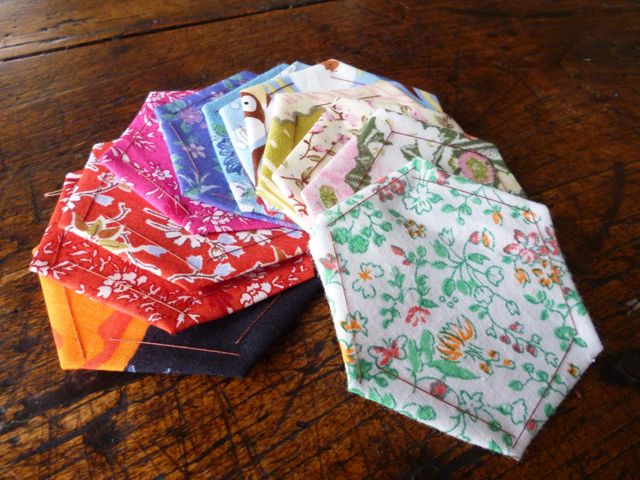 I thought about calling this post 'healing hexagons', for yes, I have been in need of some healing, having caught my little one's chest infection early in our holiday (feeling much better now, thankfully). And making hexagons is definitely therapeutic.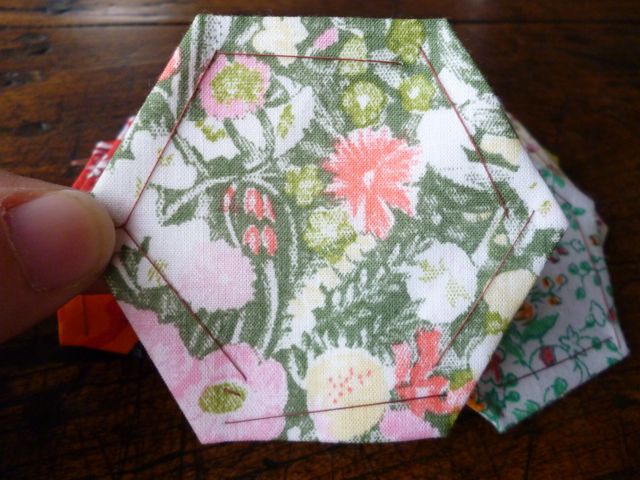 I am using the paper piecing method to make hexagons for a patchwork. Rather than cut the paper templates myself, I bought 200 from
this eBay seller
, who was delightful and even gave me a great little tip: pin your fabric to the template as you baste so you don't tire your hands from pinching it all together.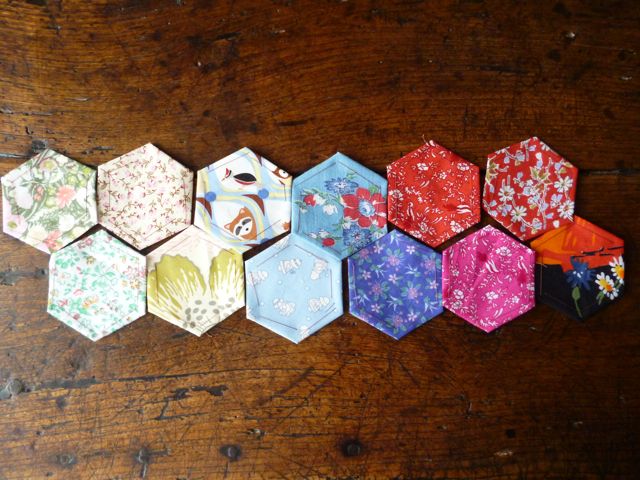 To those who might be a bit mystified by this procedure, here's how it works: you baste (tack) the fabric, folding it round the edges of a paper template to form a precise hexagon shape. Then you stitch the hexagons together from the back and finally remove the paper and basting stitches. That's it!
I've realised that I've brought a very random bunch of fabrics with me on holiday. The large range of different colours and patterns of the (mostly vintage) scraps I brought along is inspiring me to do something a little crazy. I now have this idea that I want to make a small rainbow quilt from 200 different pieces of fabric. We'll see how that goes!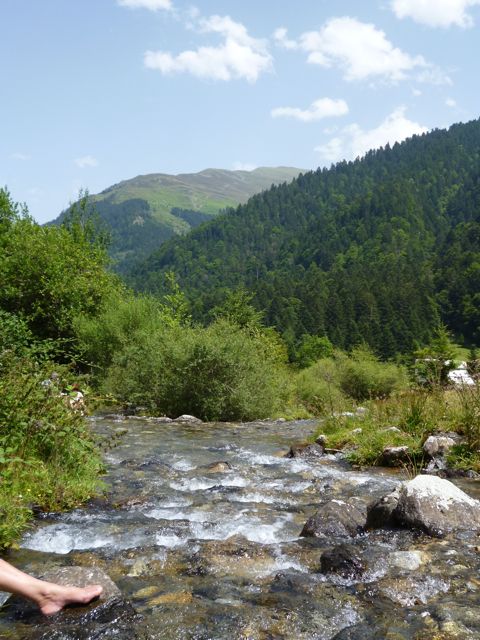 This is where I am hanging out right now, in the foothills of the Pyrenees in France. Beautiful isn't it?