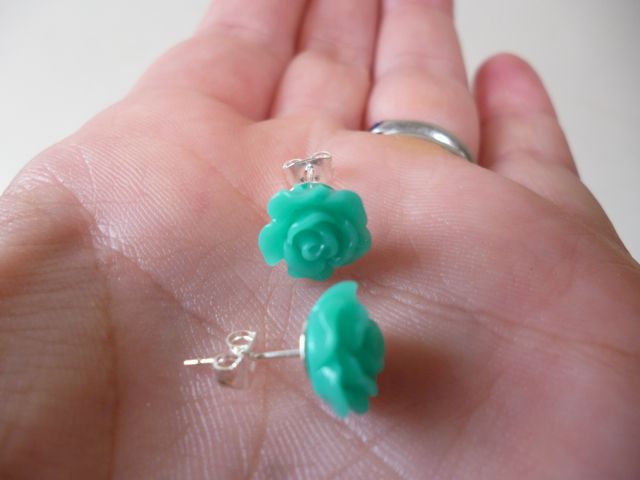 I recently discovered the fab blog
A Thrifty Mrs
, which has all kinds of crafty tips and ideas for living stylishly on a budget (and I appreciate her dry sense of humour too). She wrote in
this post
about her eBay craft supply wishlist, which inspired me to make these rose stud earrings.
Soon after reading the post and rushing straight to eBay, I received my pretty little packet of multi-coloured rose cabochons, along with the smart silver earring posts - both from the sellers she recommends.
It doesn't get simpler than this: dabbing a little glue from a hot glue gun onto the post and then pressing on the cabochon. It was a little fiddly at first, but quickly became highly therapeutic. I made them all in one sitting.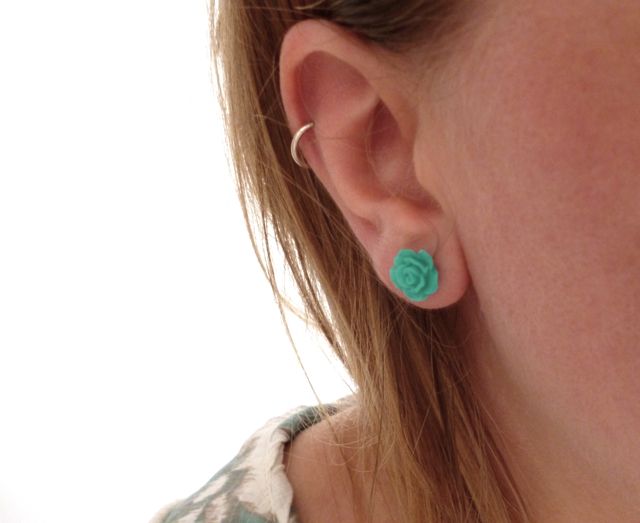 These bright mint green ones I am keeping for myself! The rest will be Thrifty Mrs-inspired handmade gifts. The only question remaining was how to present them. With the aid of some old greetings cards and a mini hole punch the problem was soon resolved.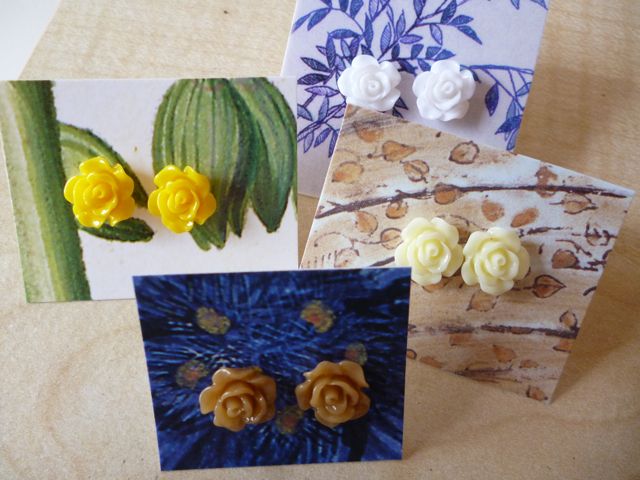 Of course the sky is the limit with this concept and I'm already thinking of other things to stick on my earring posts. There were a few odd cabochons - wouldn't it be nice to include a matching bobby pin with the gift?
Do you have any top tips for inexpensive crafting, or any favourite thrifty blogs?