For a while I've wanted to write something about the
creatives unite
initiative from lovely blogger and talented miniature-maker Anna of
Miss Beatrix
. Basically, on Thursday evenings, 9pm-10pm GMT, crafty types from all over get together and sit down for an hour of uninterrupted creating (possibly in pyjamas à la
Claire
!)

You can tweet as you craft, or just sit down to make something in the happy knowledge that lots of other people are doing just the same, at the same time! It's a lovely way to keep motivated, or just to allow yourself the time to do something you love. At the end, you can share what you made on Anna's
Facebook page
. Here are some of the things I've made during
creatives unite
recently...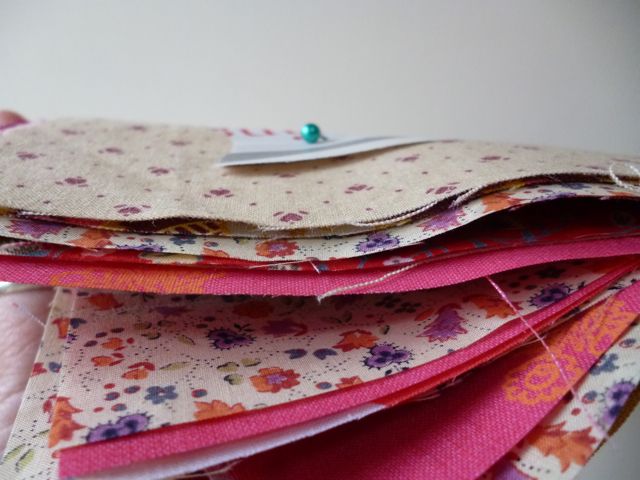 Last night: 42 squares for a patchwork wall hanging I'm making for my mum's upcoming birthday. This was my first time using a rotary cutter to cut out the 5-inch squares and I'm hoping the extra precision will show in the final results!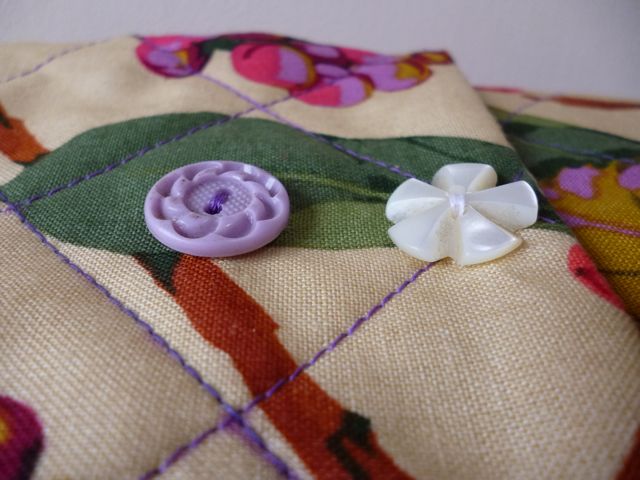 This
quilted pouch
was something I began during a creatives unite session.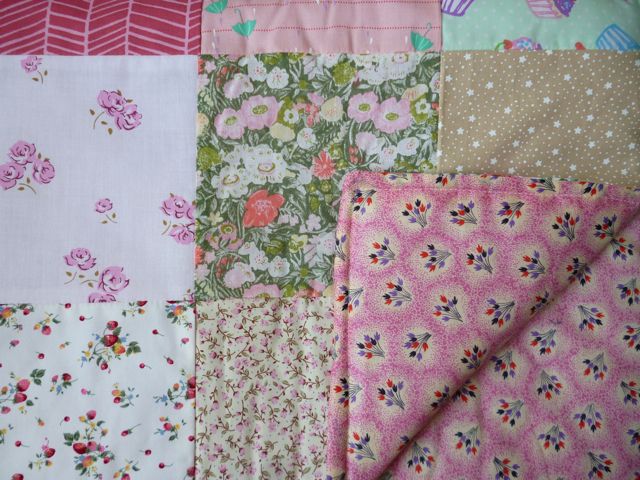 This
quick patchwork for a baby girl
was completed almost entirely during creatives unite.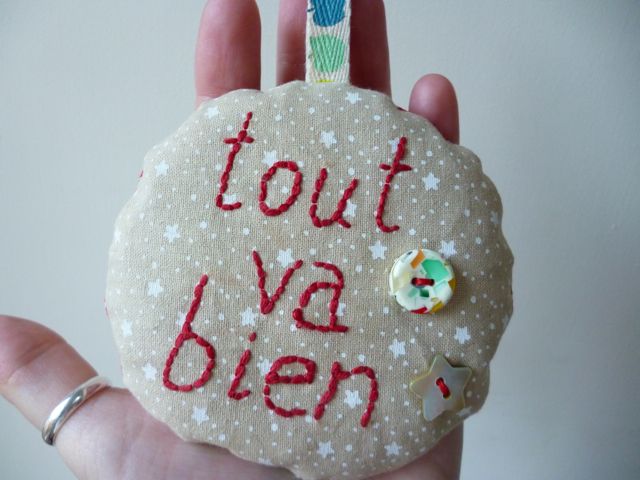 A gift for my stressed-out husband
was my first ever creatives unite project.
I don't only get out the craft supplies on a Thursday evening, but there's something reassuring about knowing that a particular hour is booked for it! There are also plans afoot for creatives unite meet-ups in the UK! But you don't have to be in the UK to take part. For more information, see
Anna's blog
.