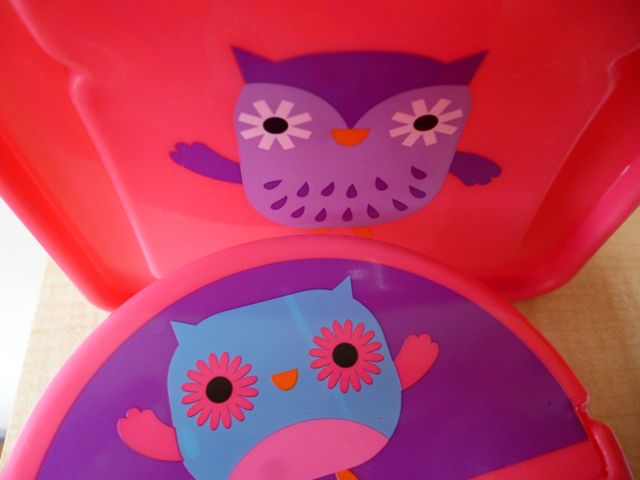 Thoughtfulness is an amazing quality. Thinking about those other than ourselves is what makes groups work: family, communities, societies. So, in a world where cyber bullying and "hate tweeting" is a widespread concern, I find it inspiring to encounter so many instances of thoughtfulness in the sphere of social networking.
This week I've been ill, and it really brought a smile to my face to receive this darling little fabric owl keyring. I love the cute eyes and all the different fabrics. And it comes all the way from Singapore, thanks to the thoughtfulness of my lovely friend Laura of
Blue Eyed Night Owl
, who
visited there
recently.
A while back, Jenna of
Sew Savoir Faire
tweeted a photo of this cute owl tupperware she'd found in a local superstore. When I tweeted back to say I wished I could get one, she offered to send it to me! Just like that. To someone she only knows via blogging and twitter. Amazingly sweet, right?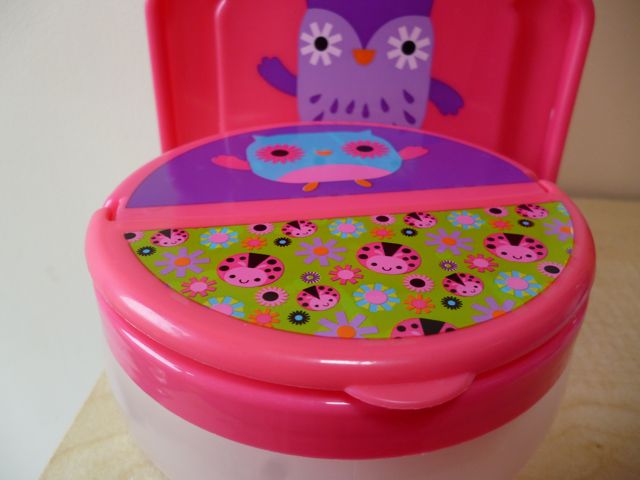 The very next day she got one for me and when the parcel arrived there was an extra little cute tupperware too, with ladybirds & flowers! The sweet owls and bright colours always make me smile, especially when I think of Jenna sending them all the way from the USA.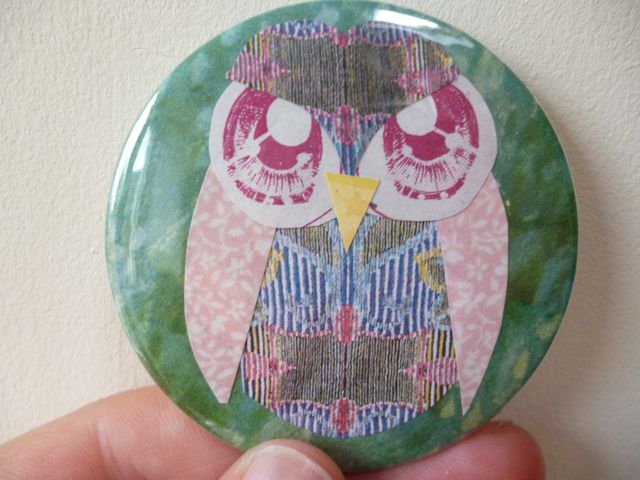 I made Jenna this owl pin to say thank you, then took ages to post it off, so I'm pleased to say it finally arrived yesterday! Laura, perhaps a little something will make its way to you too...?!