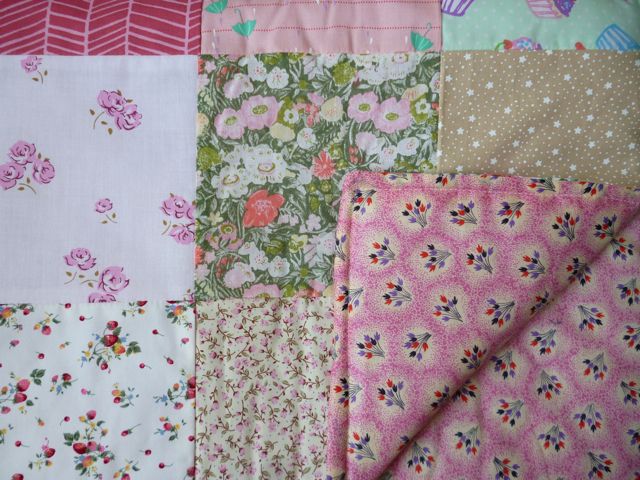 "Sugar and spice and all things nice" - you know the rhyme, right, about pretty little girls and gross little boys made of slugs and snails? While I completely disagree in principle with this sexist rhyme, I have to admit that I've been longing to make something properly
girlie
. The birth of a friend's baby girl seemed the perfect opportunity!
It was also the opportunity to try a little more
patchwork
, with just 30 big easy squares. I love using what I have to make patchwork: it's a mixture of my mother's vintage stash, vintage finds from the wonderful
HearthandmadeUK
shop, new scraps from other projects, and also some pieces from
this stash
.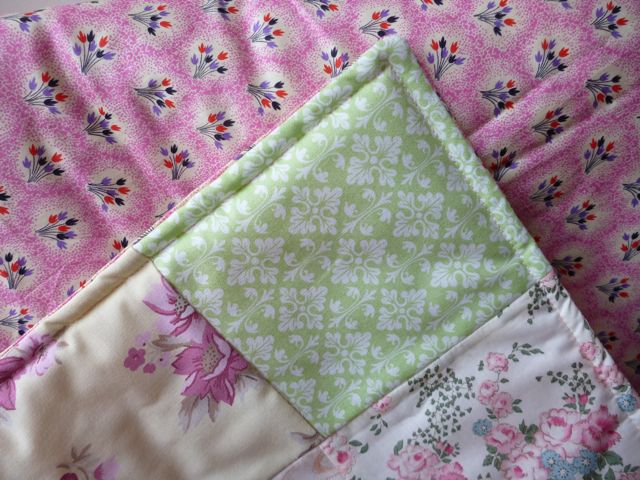 I kept things really simple. Although I'd love to experiment with different bindings, for this quick quilt I just used a simple topstitch around the edge.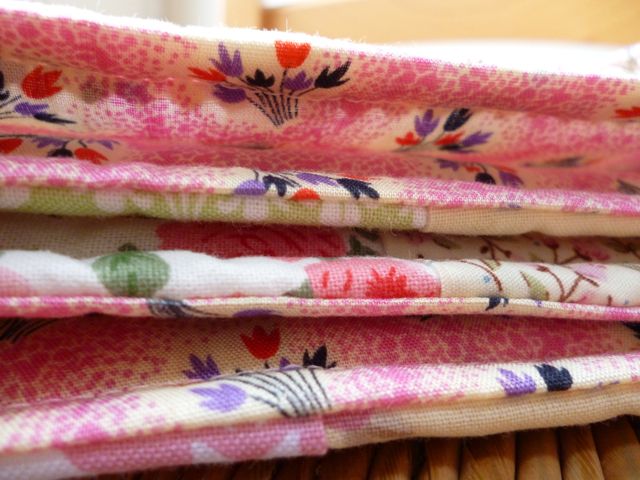 I hugely admire complex, advanced patchwork and quilting and want to try some fancier things soon, but I think that even something simple can be pretty, personal and meaningful.