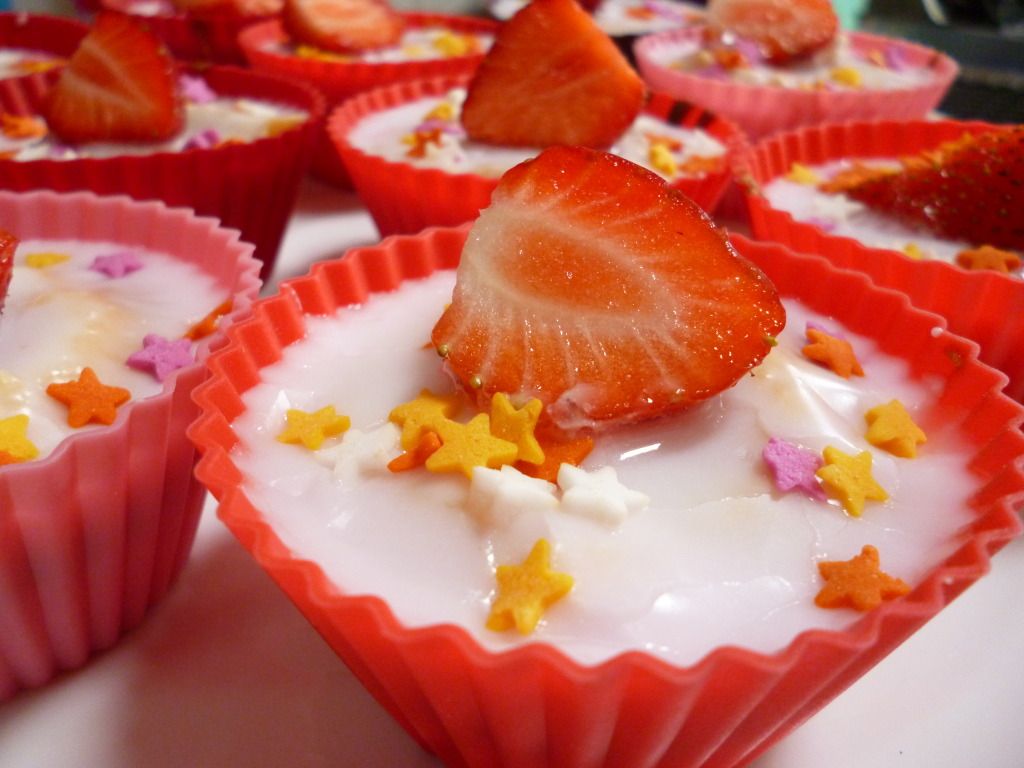 I became slightly baking-obsessed this weekend. It all started with a batch of cupcakes whipped up for a local street party. Then on rainy Sunday we all felt a strong urge for more cake, so I got baking! And as usual I turned to my favourite baking book.
If you glance up to my blog header, you'll notice one of the owls is stirring a bowl. This is because when Kate of
Wake Up Lovely
drew the illustrations for my blog, she asked me to list some of my favourite things: making cakes was definitely on that list. It's something I inherited from my mother. What I love about baking is
the alchemy of it
, the way one substance is completely transformed into another in the oven. I have LOTS of baking books, but Nigella's is the one I go back to again and again.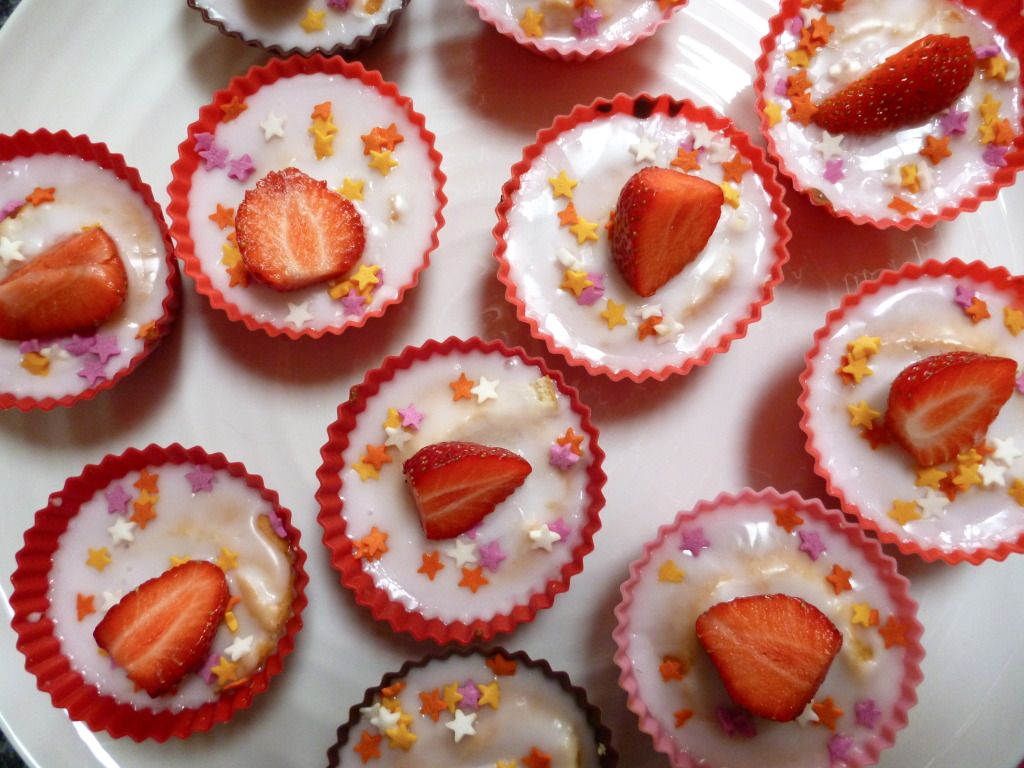 I love how "real" it is: these are recipes that consistently work, and are easy to fit in with ordinary, messy lives and kitchens. She is interested in prettiness and presentation, but yumminess is the primary goal every time, and that suits me fine! Her fairy cake recipe (like cupcakes but with flat icing) are so easy and don't even require a bowl - you just put everything into the food processor! Another family favourite is a lot more fiddly, so I save it for rainy days when going through various stages can be a pleasure: banana bread.
It makes the whole ground floor of our house smell warmly delicious, and eating it is like the food version of a hug! It has sultanas that have been soaked in hot bourbon (which ends up tasting rich and flavoursome rather than alcoholic) and I always use pecans rather than walnuts, such is our household predilection. This time however, I added big chunks of chocolate, since banana and chocolate are a match made in heaven.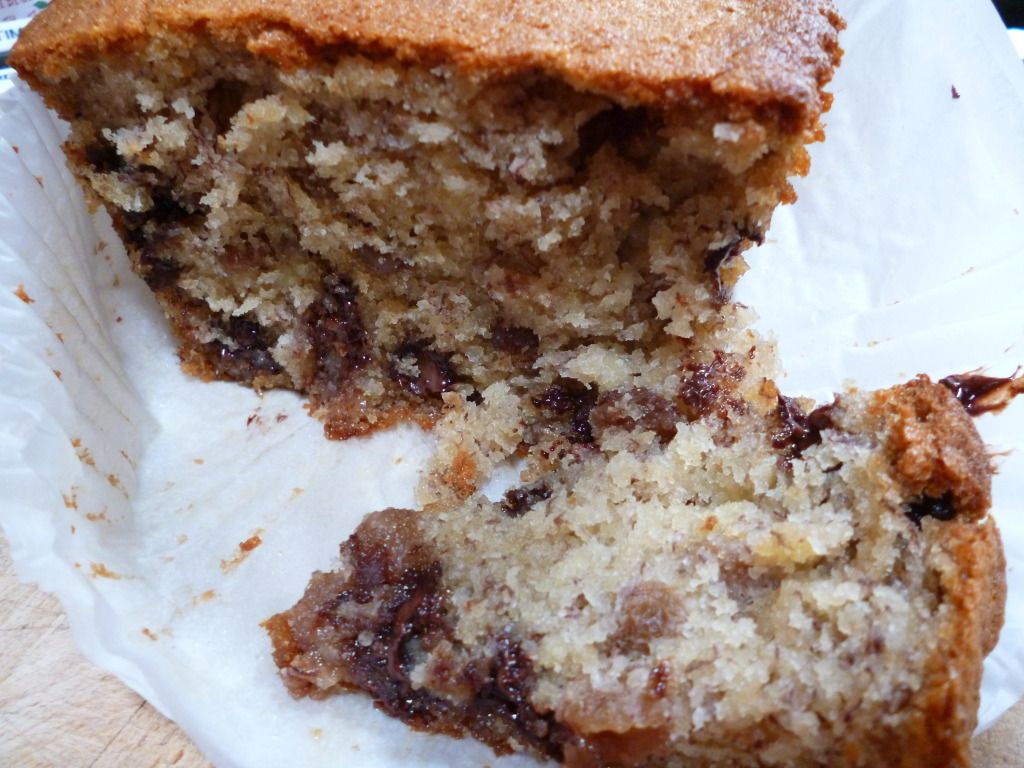 Mmmm! There is no way we can wait until the cake is completely cool, which means we get the added bonus of warm gooey chocolate. Nigella has also taught me how to make muffins - you can take her muffin know-how and invent any number of recipes (like
these ones
). The basic principle is that you keep the dry ingredients separate from the wet until the last minute, barely mix the batter, and get them into the oven as soon as possible to get that puffing-up chemistry to work. It really is magic, and a great antidote to a rainy June weekend.