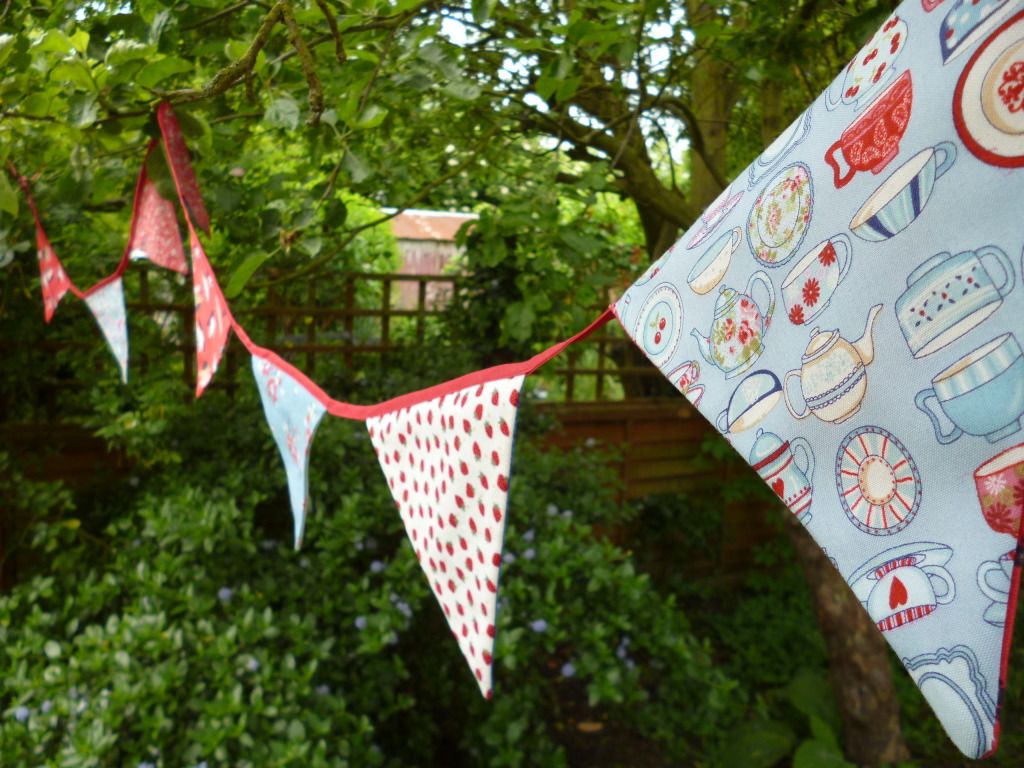 Here is a first glimpse of my
tea party bunting
, draped between one of our apple trees and the Victoria plum tree. It isn't finished yet (I didn't have enough binding, so only 9 out of 15 triangles are attached, d'uh!) but I couldn't resist sharing some pictures of it coming together.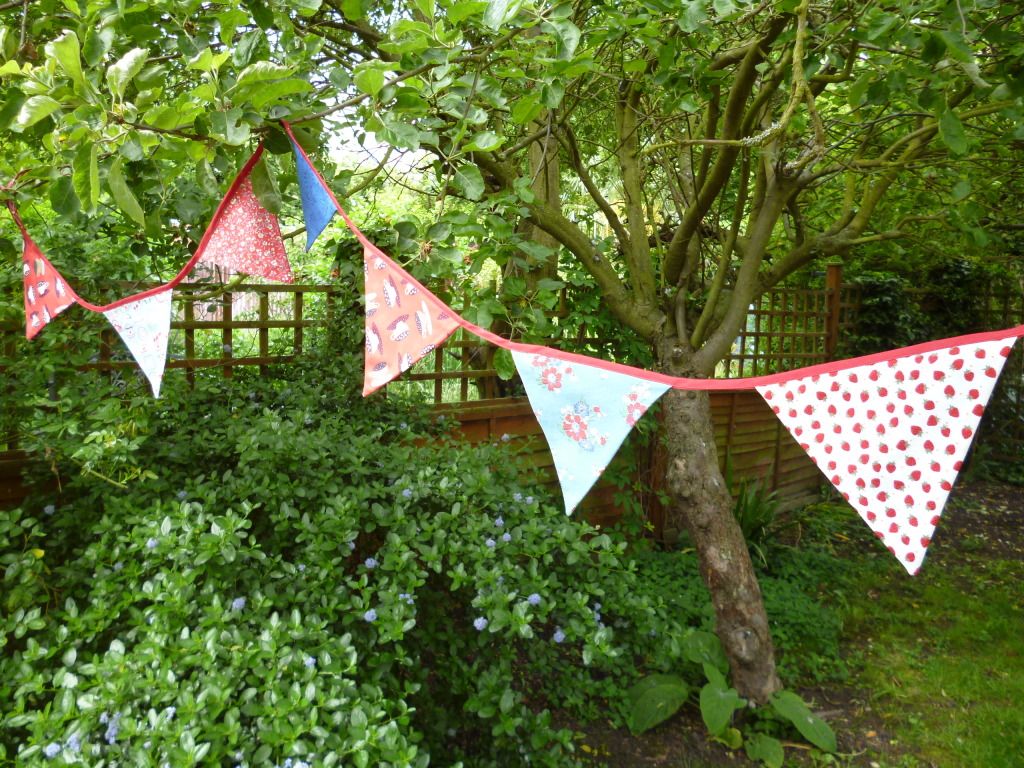 I'm happy with how it is looking so far. I like the fact that the red, white and blue colours capture some of the spirit of the
Jubliee celebrations
, but that the strawberry, teapot and flower prints could be brought out for any number of occasions.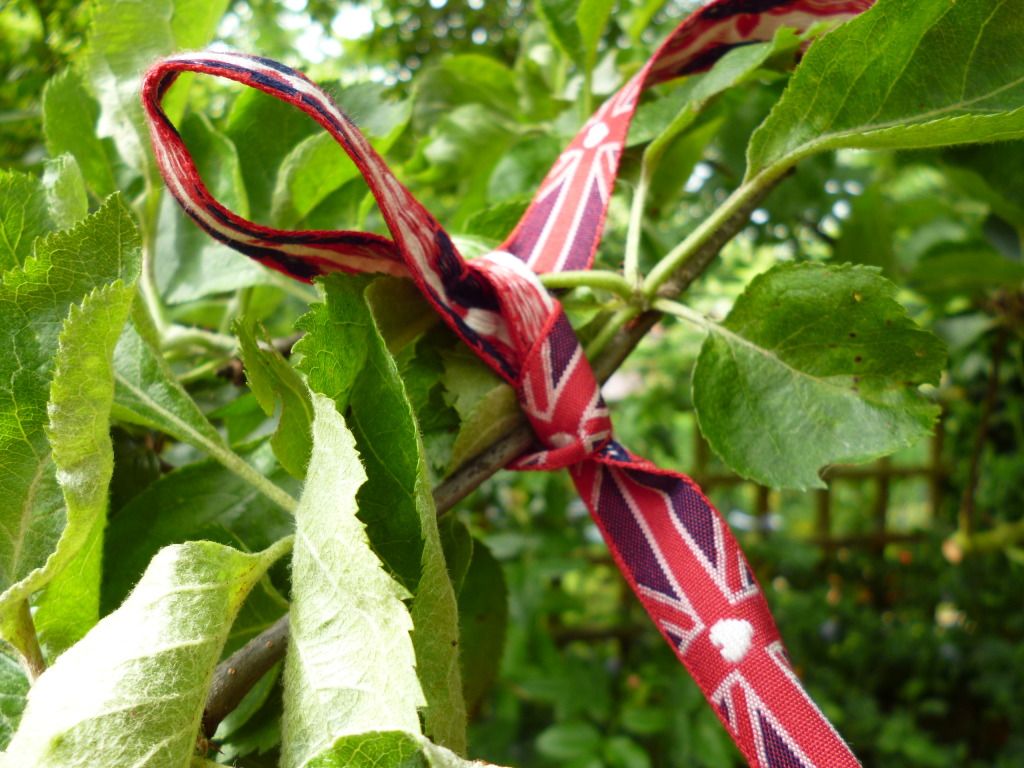 The ends are tied with this pretty Union Jack ribbon that my husband just happened to give me for my birthday this year.
The roses are blooming in my garden and taking these bunting photos was an opportunity to enjoy a few extra moments among the trees and flowers. I love this yellow rose and the way it reaches so enthusiastically towards the skies!