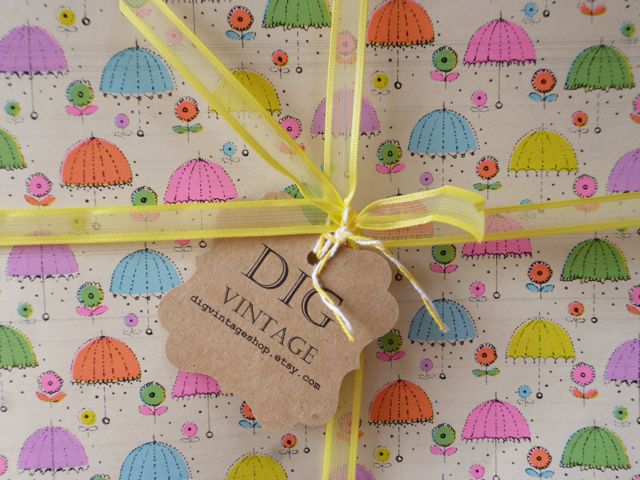 Recently I've had a bit of an online shopping spree and have gone through my paypal balance all too quickly. But just look at what I fell for!
Dig Vintage
is a recent and wonderful Etsy discovery of mine -
click to visit
at the peril of your pursestrings! The delightful pastel umbrella wrapping paper above is just one example of the temptations that await you.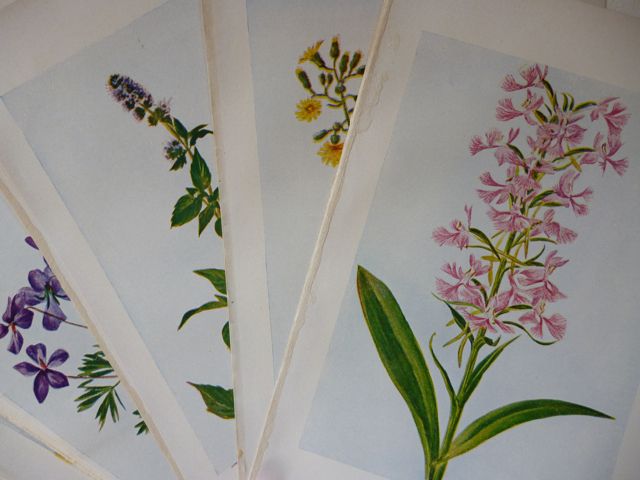 I also received these beautiful antique flower bookplates, both colour and line drawings. I don't know what I'll do with them but I love them!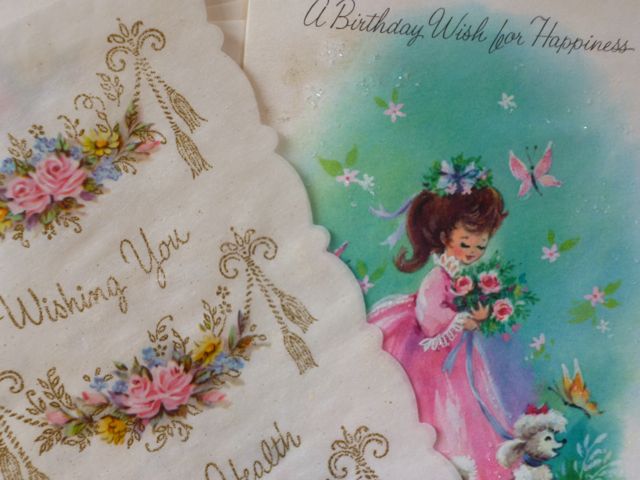 I am delighted with these adorably kitschy greetings cards! I love their ageing paper and unabashed indulgence in bright pinks, yellows, greens and blue - with a bit of glitter for good measure!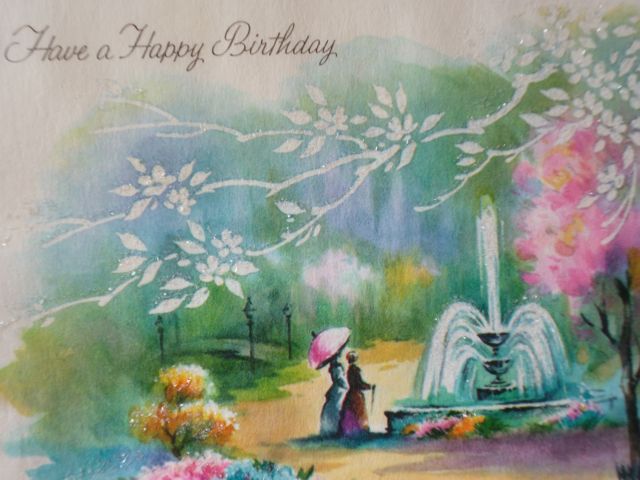 Some I may actually use as greetings cards, so taken with them am I! I love the crisp white pattern of branches that cuts across the dreamy blurriness of this scene, for example.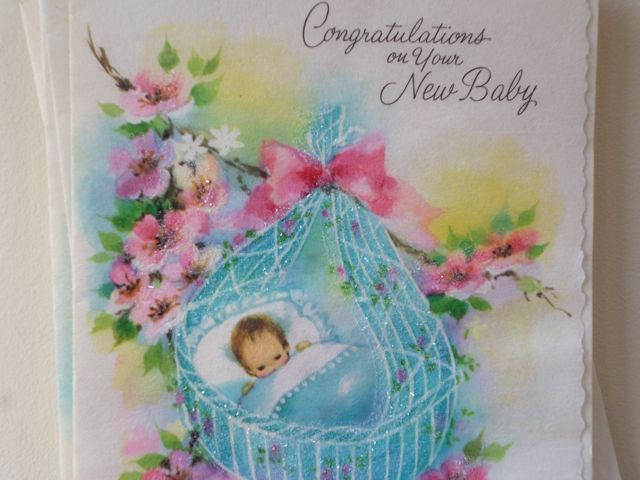 And I think this one, for example, is so pretty and tender for a new baby, with its luxuriant sprig of pink blossoms. Another online find - ebay this time - was this lovely job lot of vintage buttons, all in different flower shapes.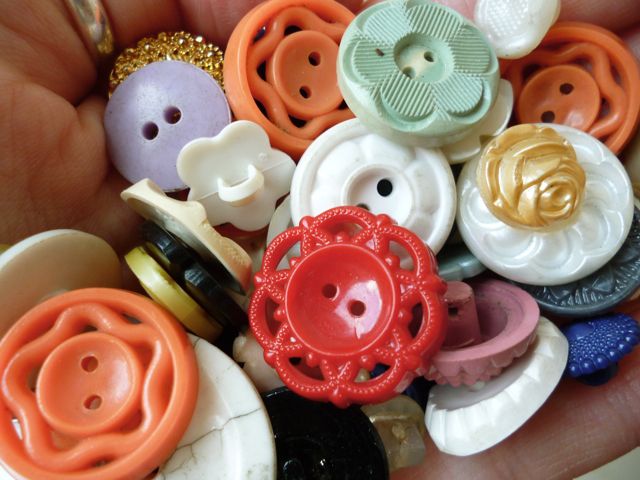 There are some really pretty buttons in this lot, including one very sweet, tiny blue shiny flower that I couldn't manage to get a decent photo of, so is not shown in this post (except for a tiny glimpse of its side). Hopefully it will appear on some future sewing project!
Buttons are going to be especially useful as I have a plans for the customisation of a lot of rather dull, cheap clothes over the coming months. In fact I have so many projects of this type that I will be starting a series called customise it - so look out for that, and with it an array of buttons and bows, trims and ribbons...